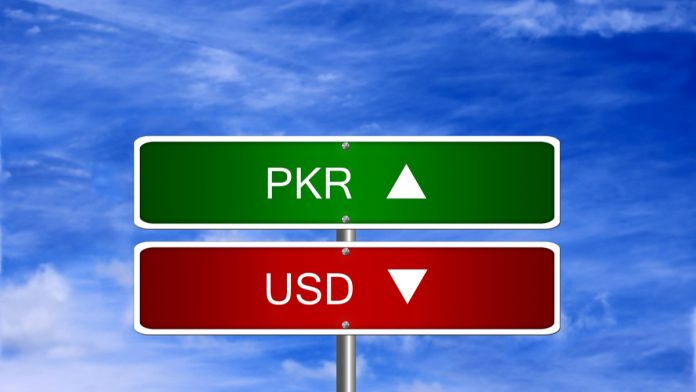 Pakistan Rupee (PKR) is pushing higher, adding to last week's gains
Inflation jumped from 8.2% in August to 9% in September
US Dollar (USD) trades lower on safe haven outflows
Trump's health is improving & hopes of US stimulus are rising
The US Dollar Pakistani Rupee (USD/PKR) exchange rate is trading lower at the start of the new week, extending losses from the previous week. The pair settled -0.84% lower across the previous week, closing on Friday at 164.71. At 09:15 UTC, USD/PKR trades -0.2% at 164.25.
According to the Pakistan Bureau of Statistics, inflation in Pakistan, as measured by consumer prices jumped to 9% in September compared to a year earlier. This is up from August's 8.2% reading. Higher prices for food items such as tomatoes, wheat and potatoes have pushed up consumer prices. As a result, rural inflation has been higher the urban inflation.
Despite rising inflation, the State Bank of Pakistan will think twice about raising interest rates in order to bring inflation under control given the anaemic growth that the country is experiencing. The central bank could wait to see higher levels of more sustainable growth before considering rate hikes.
Else where rising oil prices are keeping gains in the Rupee capped. Brent is trading +2% higher back above $40, supported by news of a strike by Norwegian oil workers which could according to the Norwegian Oil and Gas Association reduce the country's output by 330,000 barrels per day.
A broad upbeat mood in the market is also boosting the perceived riskier Pakistan Rupee whilst drawing flows away from the safe haven US Dollar. The more upbeat mood comes amid reports that President Trump is doing well after being taken to hospital with Covid at the end of last week. Reports are circulating that he could be discharged as soon as today.
Adding to the upbeat mood were comments from House Speak Nancy Pelosi. Over the weekend she boosted hopes of an impending US stimulus package being agreed by the Democrats and Republicans. Nancy Pelosi said that the two sides were making progress towards a deal.
---