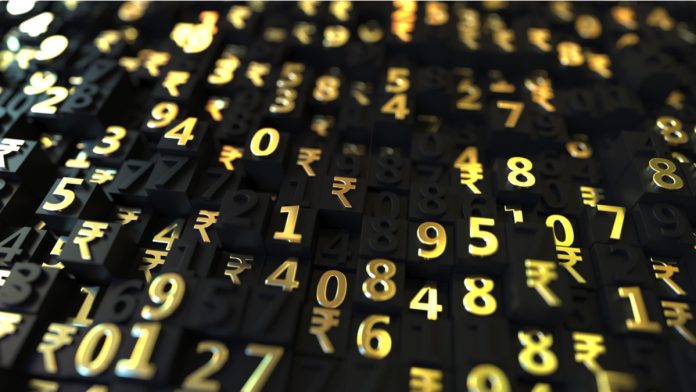 India records 97,894 covid cases in a day
World Bank warn the global economy could take over 5 years to
US Dollar (USD) rallies after upbeat Fed
No change in policy and the Fed are in no rush for additional stimulus to be added
The US Dollar Indian Rupee (USD/INR) exchange rate is trending higher on Thursday, paring slight losses from the previous session. The pair settled on Wednesday -0.07% at 73.54. At 11.30 UTC, USD/INR trades +0.1% at 73.62.
The World Bank's chief economist Carmen Reinhart warned that the global economy could take up to 5 years to recover from the coronavirus pandemic. However, she also said that the recovery will take longer in some countries than others, with poorer countries harder hit than richer counties.
The number of coronavirus cases in India continues to rise at an alarming rate. The total number of infections in India soared past 5 million with the latest 1 million cases recorded in just 11 days. A jump of 97,894 new cases were reported in the last 24 hours. So far just the US has more cases than India at 6.6 million. However, given that the extremely high rate of new cases in India, it is expected to take over the US in the coming weeks.
The US Dollar is pushing higher across the board after the US Federal Reserve showed that it was no rush to add additional monetary stimulus. The Fed, as expected, kept monetary policy unchanged and also indicated that it would keep interest rates on hold until through 2023.
The Fed gave a more upbeat assessment of the US economy. Updated economic projections were closely monitored. The Fed upwardly revised 2020 GDP to -3.7% contraction, up from -6.5% contraction, a significant improvement.
The central bank believed that the US labour market's recovery has been better than expected with unemployment forecast to be at 7.6% by the end of the year, down from 9.3% previously expected. The Fed also revised down its GDP for next year to 4% growth, down from 5% growth.
Attention will now turn to the US jobless claims data. Analysts are expecting 850,000 Americans to have signed up for unemployment benefits last week, a very slow and gradual improvement from  884,000 previously.
---