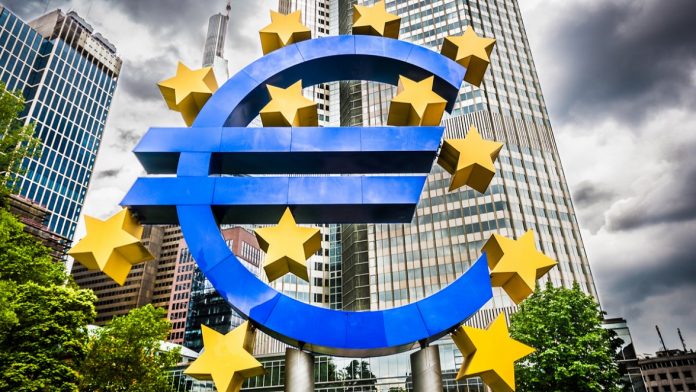 The safe havens Japanese Yen and US Dollar edged lower in the Asian session.
The German DAX 30 could reverse lower if the ECB holds steady European Central Bank opts to maintain the status quo
A pullback to Ascending Channel could be on the cards as the DAX 30 struggles at key resistance.
Stock markets advanced in the Asian session, the Australian ASX 200  rebounded back above the psychologically pivotal 5900 level and Japan's Nikkei 225 index gained 0.88%.
The safe haven US Dollar and Japanese Yen dropped towards the-end of the session whilst the AUD/USD and EUR/USD ground higher. Gold edged slightly lower as  US 10-year Treasury yields dipped back below 70 basis points.
The European Central Bank monetary policy decision is the main focus on the economic calendar, with US initial jobless claims data for the week ending September 5.
ECB Rate Decision onto Drag On The DAX?
if Should the European Central Bank  keep policy unchanged and the guidance in line with last month at its upcoming monetary policy meeting the German benchmark DAX could reverse lower.
ECB Executive Board Member Isabel Schnabel has indicated that the central bank is comfortable with its current policy settings, saying that "as long as the baseline scenario remains intact, there is no reason to adjust the monetary policy stance".
Even though the ECB policies were based on the June forecasts, Isabel Schnabel is confident that as long as there is not another full scale lockdown then, even a rise in infections still fits with the baseline economic scenario from June.
Eurozone Inflation Rate
However, recent macro data indicates that the Eurozone's economic recovery from March lows is slowing in recent weeks construction PMI figures for August revealed the sixth straight month of contraction activity whilst  consumer price inflation rate fell 0.2%compared to the year before..
high-frequency data also shows a slowdown in walking, driving and transit – in Germany, Spain, Italy and France, as a resurgence of Covid-19 infections mean targeted lockdowns by regional governments are on the rise
Even so, the ECB are unlikely to introduce additional stimulus measures at its September meeting after some ECB committee members said that "the flexibility of the pandemic emergency purchase programme suggest that the net purchase envelope should be considered a ceiling rather than a target ".
Therefore, no strong forward guidance could drag on regional asset prices if EU policymakers fails to calm anxititiethat additional loosening of monetary policy conditions is not yet on the cards.
---