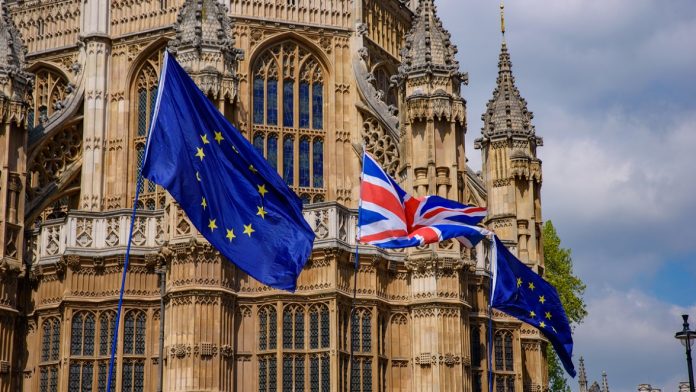 Pound (GBP) is set to shed 3.3% in worst weekly decline since early March
Brexit to overshadow manufacturing and industrial production data & UK CPI, GDP
Euro (EUR) surges as ECB raises economic forecasts, speaks softly on Euro
German inflation up next
The Pound Euro (GBP/EUR) exchange rate is edging lower after plunging in the previous session. The pair tanked on Thursday, dropping -1.6% to settle at €1.0834. At 05:15 UTC, GBP/EUR trades -0.4% at €1.0828. The pair is on track for a 3.3% weekly loss, its worst weekly loss since the first week of March.
Brexit fears are driving sterling into the ground. A sharp escalation of tensions between the EU and the UK means that trade talks are on the brink of collapse.
The EU has issued an ultimatum to Boris Johnson, telling him to scrap his plans to undermine the Brexit divorce treaty by the end of September. Should the Prime Minister refuse to withdraw controversial clauses from the UK's internal markets bill, then the EU threatened legal action and the end of trade talks.
Michael Gove has insisted that the UK will not withdraw the bill. As a result, the chances of a hard Brexit have just increased significantly. The UK appears to be looking down the gun towards a very messy Brexit, which will be disastrous for the UK economy.
The bill still needs to pass through Parliament and there are questions as to whether it will be agreed to given how it would tarnish the UK's reputation.
The Brexit saga is likely to overshadow a slew of data due to be released including manufacturing and industrial production, inflation and monthly GDP.
Euro shot higher in the previous session after the European Central Bank meeting. There were concerns heading into the meeting that Christine Lagarde could look to talk down the euro amid anxieties over how its recent steep appreciation could negatively impact the bloc's important exports.
Instead the central bank presented no obstacles to renewed euro strength, with economic forecasts more upbeat than forecast and comments surrounding the euro were relatively soft.
---