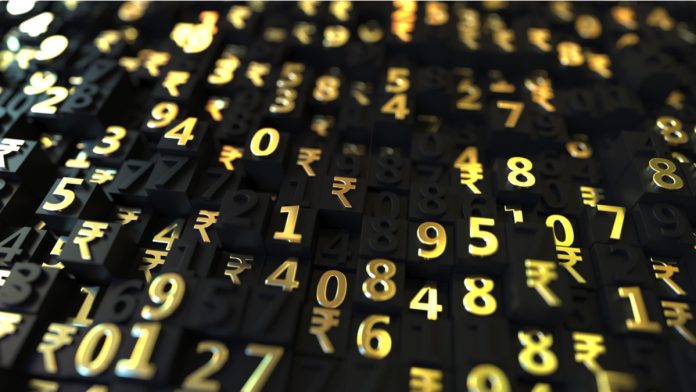 GBP/INR continues the bullish stance on Thursday, after securing a modest 0.12% gain yesterday. At the time of writing, one British pound buys 97.680 Indian rupees, up 0.22% as of 4:50 AM UTC. The pair aims to break above 98.000, after losing ground at the beginning of this week.
The pound advanced on GDP data for the second quarter released by the UK's Office for National Statistics (ONS), even though Britain saw a record quarterly contraction at 20.4%. Also, unemployment is expected to peak in the coming months. UK finance minister Rishi Sunak said that the GDP figures confirmed hard times were here. He stressed that hundreds of thousands of people had lost their jobs, and many more will remain unemployed in the coming months.
Still, investors focused on the pace of recovery that accelerated in June, when the government led by Prime Minister Boris Johnson started to lift most of the severe restrictive measures. In June alone, the British economy surged by 8.7% compared to May, which is a record monthly increase and a bit higher than forecasts. Even though some analysts claim the rebound might not be sustained, the sterling reacted positively on the ONS report.
It remains to be seen how the UK will address a labor market crisis after its job subsidy scheme ends in October.
UK Sees Housing Market Boom
Earlier today, the Royal Institution of Chartered Surveyors (RICS) confirmed that the boom in the UK's housing market accelerated in July. An index of housing prices turned positive for the first time since the pandemic came in the UK. Nevertheless, some economists are worried that the mini-boom might suddenly turn into a bust once Johnson's government ends the jobs subsidy programme.
The RICS house price balance rose last month to +12 from June's -13, beating all forecasts.
In India, the pandemic doesn't get any better, with the country reporting another record number of coronavirus cases on Wednesday. Despite everything, the country started to ease some restrictive measures as part of Unlock 3.0, which began in August. Still, several restrictions are maintained in many states, which hinders the economy recovery.
---