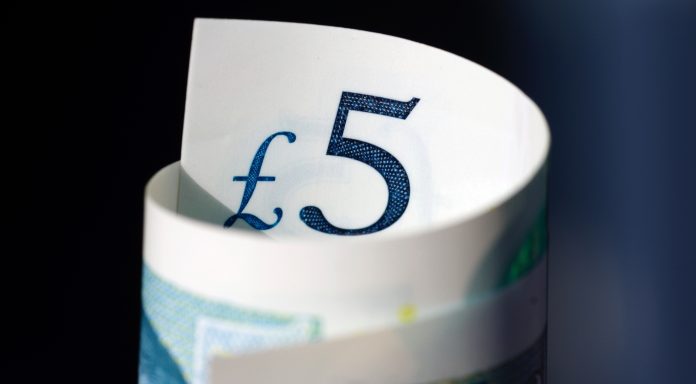 GBP/USD continues its pullback from 1.3005.

UK GDP formally enters into recession; Furlough extension sought by more business leaders and trade unions.

Brexit trade talks face various hurdles; Britain-Japan jostles over stilton cheese during trade talks.

The UK has a light economic docket, attention on US jobless claims and risk catalysts.
GBP/USD was trading around 1.3058 after touching an intraday high of 1.3073 during the Asian session ahead of the London open. Its pullback from Wednesday low of 1.3005 might embolden the bulls.
There was no positive news supporting the up-move; the dollar weakness across the board and selling exhaustion after two days of fall might have helped the pair.
A light UK calendar today will make it difficult for the market to find catalysts. However, the US jobless claims, risk perception around stimulus talks in the US as well as the UK, and coronavirus updates can bring some action.
Yesterday's GDP figures officially confirmed recession in the UK – with a 20 Percent plus fall in the GDP. The numbers prompted renewed calls from different quarters, including the business leaders and trade unions, to extend the furlough scheme beyond the October expiry as currently planned. But, Chancellor Rishi Sunak might not quickly agree as he sees promising signs from the economic numbers off-late.
The Brexit trade talks are in a bumpy ride as fisheries as well as the terms of a level-playing field prove tough to negotiate.
The US criticized the European Union on the airbus case; it also added French and German goods to its tariff list while removing a few items from the UK and Greece.
Britain and Japan trade negotiations are finding new hindrance in the blue cheese, after the latest differences over automobiles.
Not much progress was reported on the US fiscal stimulus discussions between the Democrats and the Republicans. Separately, the US President criticized China while ordering stealth-bombers near Vietnam.
The fall in the number of tests in the US has put its pandemic case numbers in question, while the UK brought its death count below 5000.
Market risk affinity was less pronounced amidst these developments; US 10-year Treasury yields and S&P 500 Futures in the red while Japan's Nikkei 225 is seeing buyers near 23,300.
---