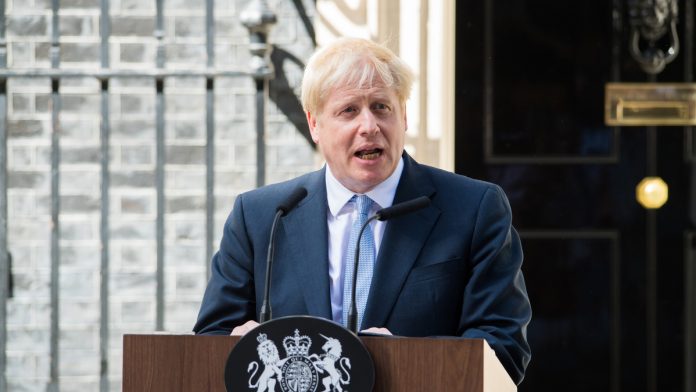 The British pound is up against the euro on Monday.
Johnson will set out at the end of the week whether UK reopens fully
Coronavirus cases rising in France
UK unemployment data out tomorrow
One third of British employers seeking job cuts in Q3 – CIPD
GBP/EUR was higher by 34 pips (-0.28%) at 1.1132 as of 3pm GMT. Last week the pound-euro exchange rate dropped -0.32%.
The currency pair trended up through 1.11 with ease, resting near highs of the day by the afternoon. On Friday it had risen a meagre 0.2%.
GBP: UK to reopen economy fully
Sterling had a strong start to the week ahead of several key data releases, including June unemployment data tomorrow.
British Prime Minister Boris Johnson will set out at end of the week whether to go ahead with reopening of remaining sectors of the economy. A spokesman for the prime minister noted that schools would be the absolute last sector to close in any local lockdown after the full reopening.
The UK releases unemployment data tomorrow and GDP data later in the week. The UK unemployment rate is expected to rise to 4.2% through June from 3.9% with an extra 10,000 in the claimant count of new registered unemployment in July.
The furlough scheme which is paying many workers to stay at home during the pandemic means the numbers are not truly representative of those not working. The Chartered Institute for Personnel and Development (CIPD) said that according to a survey of its members, one third of businesses expect to make redundancies in the third quarter.
EUR: Face masks to be mandatory in Paris streets
The gains in the pound over the euro came as investors gauged the relative position of the United Kingdom, where plans are in place to reopen the economy fully versus continental European countries that are fighting back a second wave of the coronavirus. Indeed, France may be added to a UK list of countries where visitors must quarantine.
In France, coronavirus cases have been back on the rise with the highest weekly cases since late May reported last week. France is looking to make the wearing of face masks mandatory in some streets of Paris.
---