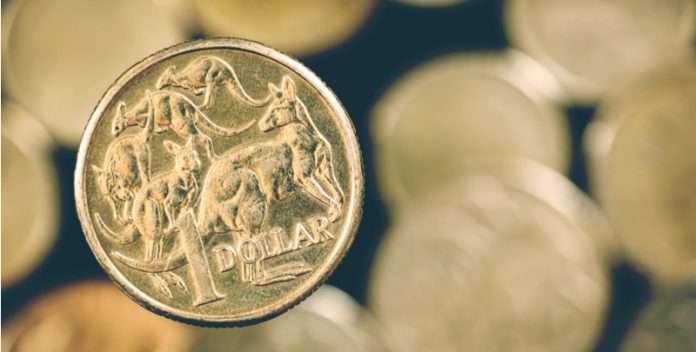 Australian Dollar (AUD) advances from the first time since 22nd July
RBA kept rates on hold and repeats that the downturn hasn't been as harsh as initially expected
Pound (GBP) under pressure amid second wave fears
UK service sector PMI due to be released tomorrow is expected to show a solid rebound in the dominant sector
The Pound Australian Dollar (GBP/AUD) exchange rate is edging lower on Tuesday, snapping a mammoth 9 session winning streak. The pair settled in the previous session at +0.1% at 1.8353 after having reached a seven-week high of 1.8411.
The Reserve Bank of Australia, as expected, kept monetary policy unchanged, with interest rates at historic lows of 0.25%. RBA governor Dr Philip Lowe warned of the deepest recession since the 1930's. However, he also repeated that the economic downturn hadn't been as severe as initially feared.
Dr Lowe's comments come as Melbourne, Australia's second largest city is back under lockdown. A move which will have an economic impact. The road to recovery is expected to be long and bumpy.
Dr Lowe indicated that more stimulus both fiscal and monetary would be needed and for some time to prop up the economy. Although the RBA has little room to manoeuvre leaving  the focus onto fiscal stimulus.
Overall, there were no surprises and the central bank is in wait and see mode. Interest rates are not expected to be raised until the unemployment rate returns to 4.5%, which analyst predict is at least three years away.
The Pound is coming under pressure versus its major peers as investors grow anxious about a second wave. Scientists have warned the government that the UK faces a covid outbreak twice the size of the initial outbreak if it goes ahead and reopens schools without a more efficient testing and trace system in place.
There is no high impacting economic data due to be released today, meaning that the focus remains on coronavirus statistics.
Investors will then turn their attention towards tomorrow's service sector pmi release. Analysts are expecting the service sector PMI for July to confirm 56.6. This would point to a strong rebound in the dominant service sector and boost optimism that the UK economic rebounding is gaining momentum, at least for now.
---