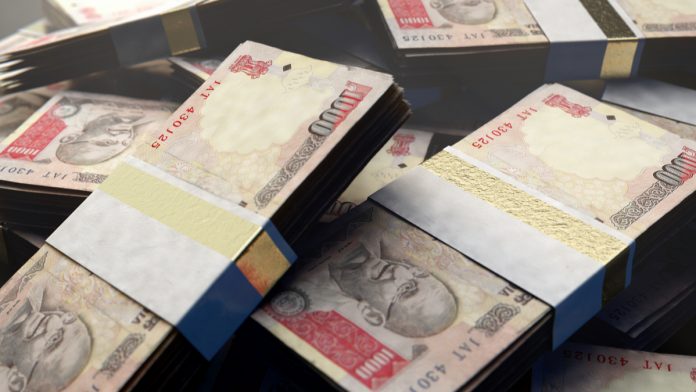 GBP/INR is in wait-and-see mode in early trading on Monday, looking for relevant fundamentals to back its next move. At the time of writing, the pair is fluctuating at around 98.000, showing no direction. Nevertheless, the price has almost consolidated above 98.000 and is close to the highest level in about two years, after rallying for nine straight sessions.
The rupee will find it difficult to recoup recent losses as the number of COVID-19 cases continues to surge, even though the pace of increase has slowed during the last three days. Meanwhile, India's manufacturing activity dropped in July as most states re-imposed strict lockdown measures.
The Nikkei manufacturing purchasing managers' index (PMI), released by IHS Markit, dropped to 46.0 in July from 47.2 in June. Analysts expected an increase to 47.8.
Given the new lockdown measures, Asia's third-largest economy will likely show the sharpest contraction in four decades, according to a Reuters poll.
IHS Markit economist Eliot Kerr commented:
"The survey results showed a re-acceleration of declines in the key indices of output and new orders, undermining the trend towards stabilisation seen over the past two months."
"Anecdotal evidence indicated that firms were struggling to obtain work, with some of their clients remaining in lockdown, suggesting that we won't see a pick-up in activity until infection rates are quelled and restrictions can be further removed," he added.
Given the further drop in new orders and production, the demand has visibly dropped even though manufacturers cut their prices. Factories were forced to reduce staff for the fourth straight month.
Two Thirds of UK Companies Are Operational
The situation is different in the UK. The country saw a gradual decline in coronavirus cases, which allowed the government to lift most of the severe restrictions. The Confederation of British Industry (CBI) said yesterday that about two-thirds of British companies were fully operational. A further 21% of businesses revealed that they were partly operations.
Alpesh Paleja, an economist for CBI, concluded:
"With businesses gradually reopening, this month's data seems to indicate a turning point for the economy."
Nevertheless, many companies complained about acute financial distress.
The Bank of England is about to present new quarterly forecasts later this week.
---