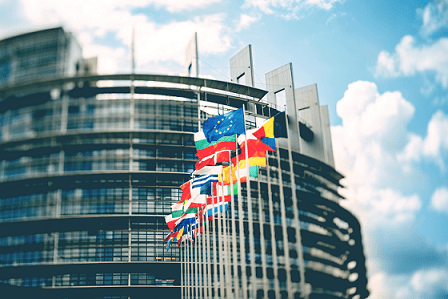 The British pound is lower against the euro on Friday.
Europe sees biggest GDP contraction in recorded history
Italy GDP -12.4%, Spain GDP -18.5%
UK delays next steps in lockdown easing
GBP/USD on course for 11th daily gain
GBP/EUR was lower by 56 pips (+0.50%) to 1.1107 as of 3pm GMT. This week the British pound gained 1.24% over the euro.
The currency pair dipped below 1.105 but then went on to make new highs for the week above 1.11. It's the third daily gain out of for Sterling with a +0.29% rise yesterday.
GBP: Sterling positive momentum continues
There was a slight setback in the UK's fight against the coronavirus as UK Prime Minister Boris Johnson confirmed that reopening would need to slow down. Specifically the reopening of leisure facilities will be postponed for at least two weeks and the face covering rule in closed indoors spaces will be extended.
The news had little impact on the pound which has been enjoying a good week of gains over the euro an incredible 11-day win streak over the US dollar which was losing steam as the afternoon went on.
EUR: GDP decimated across Europe
There was a multitude of economic data points to watch in Europe today, which all put together, saw the euro slide. The data was historically bad but more mixed versus already dire expectations.
Eurozone Q2 GDP fell by -12.1% according to the preliminary reading for easily the worst economic shock since the bloc was created, but it did perfect match expectations. Added to the -3.6% decline in Q1 it officially puts the Eurozone into a technical recession. For the region as a whole the one bright spot was a rise in inflation, which will limit the pressure on the ECB to do more from a price stability standpoint.
In Italy, the country most heavily affected by the coronavirus in Europe- GDP fell -12.4% – better than the -15.5% expected. In Spain GDP dropped by -18.5% versus the -16.5% drop expected. That's the worst ever recorded drop in Spanish GDP. The trouble for Spain is the ongoing travel restrictions which continue to hit its tourist industry and limits the rebound potential in the current quarter.
---