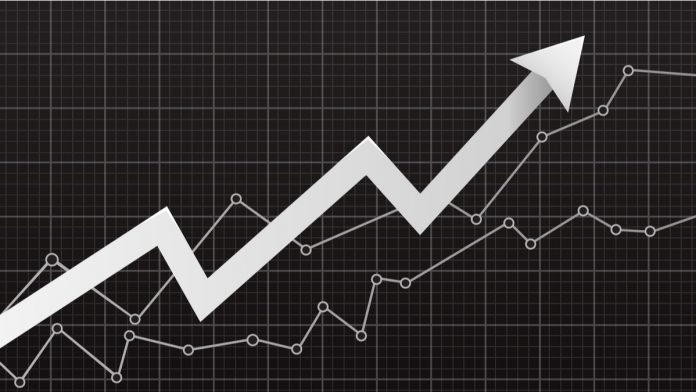 Australian Dollar (AUD) slips after a 5 session winning run
US Dollar (USD) rises despite consumer sentiment weakening by more than expected
Data comes after US GDP showed -9.5% contraction in Q2
Reserve Bank of Australia monetary decision next week
The Australian Dollar US Dollar (AUD/USD) exchange rate is trading lower on the final trading day of the week, snapping a 5-session winning streak. At 14:15 UTC, AUD/USD trades -0.15% lower at US$0.7179. This is towards the lower end of the daily traded range.
Across the week the pair has rallied 1% in its sixth straight week of gains. Across the month of July the Australian Dollar has surged 4% versus its US counterpart.
The US Dollar has sold off against all major currencies booking its worst monthly loss in a decade across July. As coronavirus cases continue rising in the US, fears are mounting that the fragile economic recovery is losing momentum.
Yesterday data showed that not only did the US economy contract -9.5% quarter on quarter in the April – June period but high frequency data also showed that the economic recovery is starting to stall. US initial jobless claims rose compared to the previous week, for the second straight week. Meanwhile continuing claims remain above 17 million indicating that rehiring is anaemic and the recovery in the labour market has stalled.
Today disappointing data continues to flow, although the US Dollar has picked up. University of Michigan consumer sentiment showed that morale fell in the US, by more than forecast.
The Australian Dollar, also known as a China proxy sold off despite encouraging data from the world's second largest economy, China. The Chinese manufacturing PMI jumped to 51.1 in July, up from 50.9 in June and ahead of forecasts. The data boosted optimism that the economic recovery in China is gaining momentum.
Looking ahead to next week, Australian Dollar investors will focus on the Reserve Bank of Australia's monetary policy meeting on Tuesday. The meeting is the first since Melbourne went into lockdown amid a second wave of coronavirus in the state of Victoria. The central bank could adopt a more dovish tone given the change of circumstance.
---