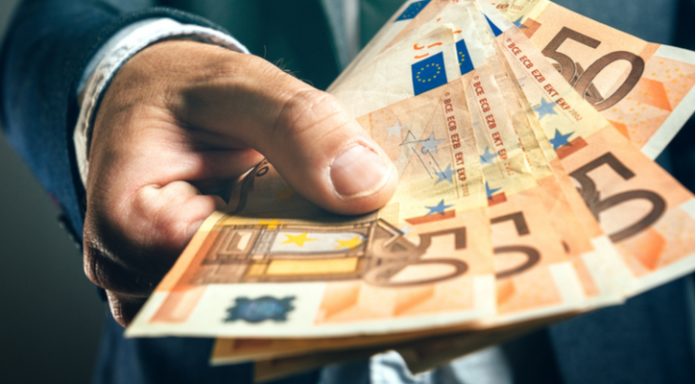 The British pound is up against the euro on Thursday.
Trump questions US election date, suggests delay
DAX index crushed after German GDP miss
US Q2 GDP contracts -32.9% year-over-year.
Germany tips into deflation for first time since April 2016
GBP/EUR was higher by 50 pips (+46%) at 1.1069 as of 3pm GMT. This week the pound is higher by +0.85% over the euro.
The currency pair held 1.10 in the Asian session then shot higher to peak 10 pips shy of 1.11. Yesterday it fell -0.15%.
GBP: Gains amid broader market uncertainty
Sterling gained in what was a difficult day of economic data for the euro and the US dollar. Second quarter GDP in America contracted by the most ever, losing a third of its value. The reading of -32.9% was slightly better than the median forecast of 34.1%. The implied fall in oil demand saw WTI crude oil post its biggest daily decline in 3 weeks.
Added to the uncertainty in markets, US President Donald Trump  called into question the timing of the US election, suggesting there should be a delay until people can physically go out and vote. Other politicians have suggested the November 3rd date is set in stone, despite question marks over mail-in voting, which is open to abuse.
EUR: German economic data slides in pandemic
The euro held up versus the dollar because of the equally disappointing growth figures in the United States but was down against other major currencies, including the pound.
German GDP dropped by over 10.1% in the worst economic shock for Germany since the end of WWII. The decline was even bigger than the -9% decline expected. Germany's DAX index of blue-chip shares slumped over 3% in response. A positive surprise in July employment growth offered some reprieve.
Preliminary CPI data for Germany in July saw a shock decline into negative territory with a reading of -0.1% when +0.1% was expected. Although only two tenths of a percent, it means Germany fell into deflation for the first time since April 2016.
---