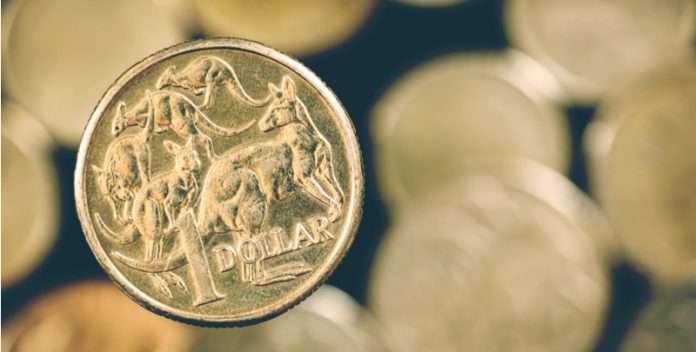 Risk sensitive Australian Dollar (AUD) drops as US and German GDP post deepest contraction since WW2.
US Dollar (USD) lifted by safe haven flows
Trump could try to delay US Presidential elections
The Australian Dollar US Dollar (AUD/ USD) exchange rate is dropping sharply lower in a risk off session. At 14:30 UTC, AUD/USD trades -0.7% at US$0.7135, at the lower end of the daily traded range.
The risk sensitive Australian Dollar is tanking lower after data from the US and Germany showed the devastation that the coronavirus lockdown caused to the economies in the second quarter. In Germany, the largest economy in the eurozone, GDP contracted by a record -10.1% quarter on quarter, in the worst economic deterioration since 1970.
The US experienced the sharpest economic downturn since at least the 1940's in the three months from April – June. GDP shrunk -9.5% quarter on quarter, a drop that equates to -32.9% decline annualised. Personal spending which accounts for around two thirds of the GDP plunged an annualised 34.9%, the most ever recorded.
The figures on both sides of the Atlantic lay bare the extent of the damage that the coronavirus pandemic caused as the governments ordered stay at home measures.
Whilst there had been signs that the US economy was starting to recover, most recent data has shown that the recovery has started to stall. This is a concern highlighted by the Federal Reserve in the previous session and one which confirmed by jobless claims data.
US initial jobless claims increased by 1.43 million, up from last week, raising concerns that the US labour market recovery is stalling. This is the second straight week that initial claims have increased compared to the previous week.
The slowing economic recovery comes as US coronavirus cases continue to soar with California, Florida and Texas reporting the highest number of deaths on record since the pandemic began.
Adding to the downbeat mood was a tweet from Trump. The US President indicated that he may look to delay the US elections in November. The tweet has dragged on risk sentiment pulling the Aussie Dollar lower whilst sending the safe haven US Dollar higher.
---