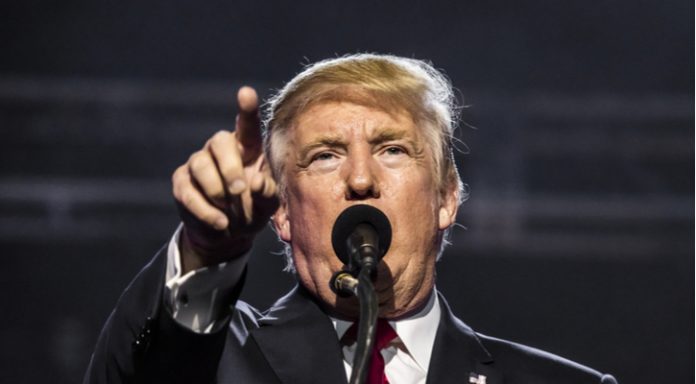 The British pound is higher against the Australian dollar on Thursday.
Aussie drops as US Q2 GDP hammers global growth hopes
Oil prices has biggest daily decline in 3-weeks
GBP/USD topped 1.30
Donald Trump tweets that US election should be delayed
GBP/AUD was up by 168 pips (+0.92%) to 1.8242 as of 4pm GMT. This week the pound has gained 1.28% over the Australian dollar.
Having found a base at 1.805, the currency pair rallied 250 pips to 1.83 before pulling back. Yesterday the exchange rate had gained +0.08%.
GBP: Pound on course for good week
The pound benefited from weakness in the global-growth sensitive Australian dollar, as well as weakness in the US dollar. GBP/USD topped the 1.30 round number for the first time since the March panic in markets in a sign of renewed confidence in the British currency and concerns about the US dollar.
There were no big economic releases from the UK – but those in Europe and America were truly shocking. German GDP contracted 10.1% in the quarter and US GDP crashed -32.9% versus the same time last year, which was slightly better than the median forecast of 34.1%. The implied fall in oil demand saw WTI crude oil post its worst daily decline in 3 weeks.
AUD: Aussie hit by weak growth data
While in ordinary circumstance a poor US economic data release should hurt the US dollar, the dollar is now viewed as a haven asset and gained some traction over the Australian dollar, which is now considered a risk-on currency that does well alongside stock markets. The Dow Jones dropped 450 points after the economic data was released, though rebounded off the lows later.
Added to the sense of caution in markets, US President Donald Trump created a wave of uncertainty by calling into question the date of the US election. If there's anything that causes markets to drop – it's uncertainty.
Trump tweeted: "With Universal Mail-In Voting (not Absentee Voting, which is good), 2020 will be the most INACCURATE & FRAUDULENT Election in history. It will be a great embarrassment to the USA. Delay the Election until people can properly, securely and safely vote???"
---