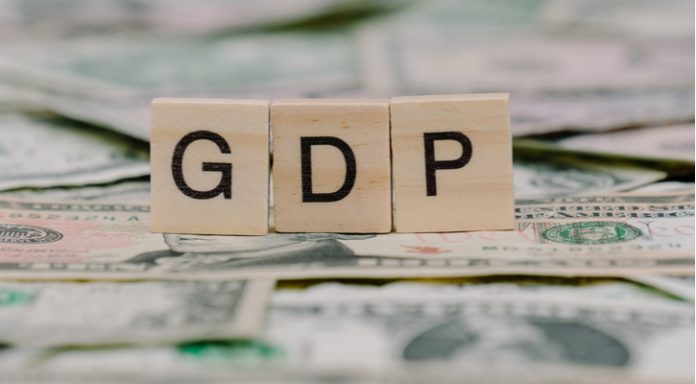 Federal Reserve kept monetary policy unchanged, promised to use full range of tools if needed
US GDP expected to show -35% contraction in Q2 yoy
Pound (GBP) driven by Brexit uncertainty and fears of a second wave
UK car production plunges -42%
After rallying higher for 9 straight sessions, the Pound US Dollar (GBP/USD) exchange rate is pausing for breath. The pair settled on Wednesday +0.5% at US$1.2996 just of the fresh 4 month high of US$1.3013 reached prior to the close.
At 06:15 UTC, GBP/USD trades -0.2% at US$1.2975.
As expected, the Federal Reserve kept monetary policy unchanged. Federal Reserve Chair Jerome Powell gave the markets a healthy dose of reality highlighting that coronavirus was far from beaten and that the US economy was facing mounting challenges. The Fed did promise to use its full range of tools if needed.
His comments come as the number of coronavirus cases in the US continues to rise at an alarming rate. Deaths in the three largest states, California, Florida and Texas hit record highs.
Attention will now turn to the US GDP for the April – June period. The number is expected to be ugly as consumer spending slowed significantly in lockdown and business investment dried up. Analysts are expecting the economy to have contracted -35% on an annual basis in the second quarter. This is expected to be the nadir and will also be the deepest contraction recorded since World War 2. A weaker than forecast number could send the US Dollar tanking lower.
This week has been a relatively quiet week for the Pound in term of economic data. As a result, coronavirus statistics, Brexit uncertainty and UK – Sino relations have been driving Sterling.
Brexit talks have been stuck in stalemate for some time as the two sides struggle to agree on fishing access and the level playing field concept. The UK's self imposed deadline for an outline deal by the end of July will not be met.
UK car production fell -42% in the 6 months to June compared to a year earlier. This was largest drop since 1954 according to the Society of a Motor Manufacturers and Traders. Plants and retailers closed in March, with some only reopening in May. This year the industry is expected to produce a third fewer cars than in 2019.
---