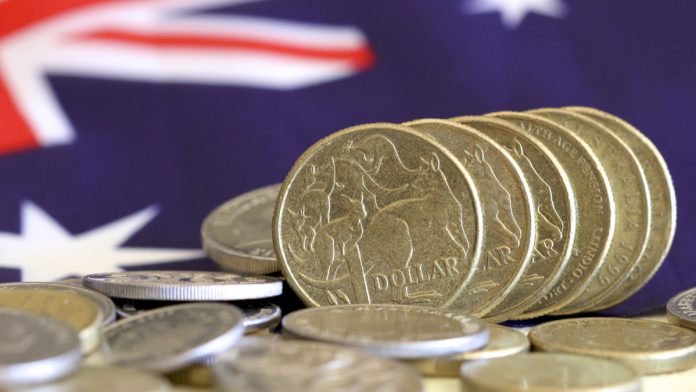 Australian Dollar (AUD) rises as inflation drops -1.9% in the April – June period
Building permits expected to recover in June
Pound (GBP) boosted by news that the British government buys up 60 million GSK/Sanofi covid-19 vaccine doses.
Brexit continues to plague Sterling investors as France's new Europe Minister says no deal is better than a bad deal
After rallying for the past 4 sessions, the Pound Australian Dollar (GBP/AUD) exchange rate is slipping lower on Wednesday. At 08:15 UTC, GBP/AUD trades -0.1% at 1.8045.
The Australian Dollar is advancing despite Australia slipping into deflation. Inflation, as measured by the consumer price index (CPI), fell by -1.9% in the June quarter. Whilst this was slightly better than the 2% forecast, it was still the largest plunge since records began.
Deflation means that the price of goods and services in an economy are declining. This can in turn reduce profits in companies which then layoff staff. However, delving deeper into the figures, the deflationary pressures came primarily from childcare due to government initiatives and fuel costs so there is no cause for alarm yet.
Looking ahead investors will focus attention on building permits. After plunging -16.4% in May compared to the previous month, analysts are expecting a reading of 0.
The Pound has picked up off session lows after the British government announced that it had signed a deal with drugs giant GlaxoSmithKline and Sanofi for 60 million doses of a potential vaccine for covid-19.
The British government has now signed deals for four different types of experimental coronavirus vaccines in the hope that at least one will work. Human trials for the GSK Sanofi vaccine candidate don't begin until September.
Brexit continues to weigh on demand for the Pound as talks between the two sides fail to progress. France continues to take a tough line on the rights of French fisherman; however, a deal is still possible according the France's new Europe minister, just not a bad deal. The comments come after the EU and Britain clashed last week in talks reducing the chances of the two sides reaching a free trade deal.
---