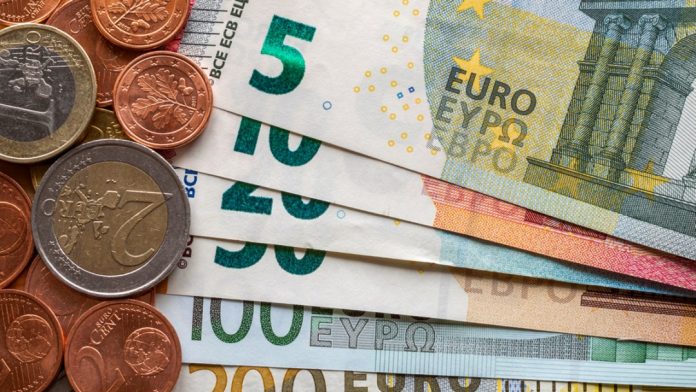 Euro (EUR) extends gains for 5th straight session, rallying 1.7% since the end of last week.
German consumer confidence surges for a third straight month as stimulus measures see Germans prepared to spend
US Dollar (USD) falls as stimulus optimism overshadows US shutting Chinese consulate in Houston and China threatening to do the same in Wuhan
US jobless claims expected to show a stalling in the improvements in the labour market
The Euro US Dollar exchange rate (EUR/USD) is pushing northwards for a fifth straight session on Thursday. The pair settled on Wednesday +0.37% at US$1.1570 after reaching a fresh 21 month high of US$1.1602 earlier in the session.
At 07:15 UTC, EUR/USD trades +0.15% at US$1.1593 as it targets US$1.16 once again.
The Euro's newfound popularity following the agreement of the EU recovery fund continues to boost the currency. With both monetary stimulus and fiscal stimulus in play and any coronavirus flare ups being brought quickly under control, the Euro is soaring.
German data is adding to the upbeat mood surrounding the common currency. German consumer sentiment jumped to -0.3%, up from -9 in July and well ahead of -5% expected. This is the third straight month that sentiment has improved.
Thanks to Angela Merkel's unprecedented stimulus measures to cushion the German economy from the coronavirus crisis, Germans are in the mood to shop heading into August. This is clearly good news for the Eurozone's largest economy.
Investors will now look ahead to the release of consumer confidence data for the Eurozone region as a whole. Analysts are expecting a more measured increase to -12 from -14.7.
The US Dollar remains depressed as investors focus on the prospect of additional US fiscal stimulus rather than rising tensions between the US and China.
President Trump ordered the Chinese consulate in Houston to be shut by Friday amid spying accusations in an unprecedented move. China has threatened retaliate by closing the US consulate in Wuhan. The fear for investors here is that relations deteriorate to such an extent that the US pulls out of the Phase one trade deal.
Looking ahead US jobless claims figures will move into focus. Initial jobless claims are expected to increase by 1.3 million, the same as last week as improvements in the data stall. With lockdowns increasing across he sunbelt investors could fear that data will start to deteriorate again.
---