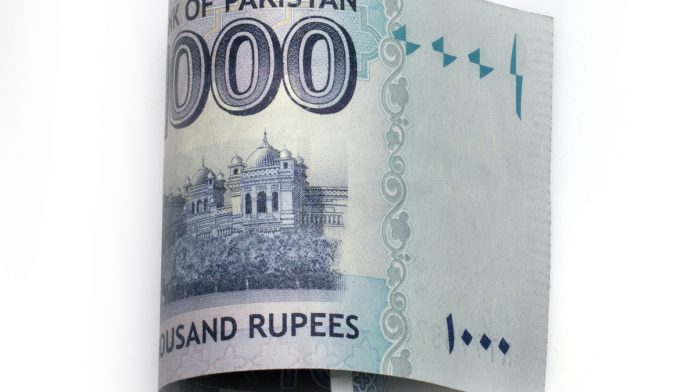 Pakistan Rupee (PKR) trades close to all time low as foreign portfolio investors sell out of government treasuries
Rising oil prices add to Rupees woes
US Dollar (USD) rises on safe haven flows as covid news over the weekend unnerved investors
Sentiment to drive the greenback as economic calendar is light
The US Dollar Pakistani Rupee (USD/PKR) exchange rate moved lower across the previous week. The pair settled -0.4% at 166.45 on Friday. At 09:30 UTC, USD/PKR trades +0.8% at 167.75, after almost touching its all time high earlier in the session of 168.45.
The Pakistani Rupee is under pressure as demand for foreign currency surged as foreign investors pulled out of short-term government securities and as petrol prices rise.
Foreign portfolio investors pulled $26 million from government treasuries the State Bank of Pakistan reported. The outflow from treasures has dragged on the value of the Rupee. Adding to the problem the central bank was building foreign currency reserves rather than supplying dollars to the interbank market.
Oil prices have also been climbing steadily. As Pakistan eases lockdown restrictions imports of oil need to increase to satisfy rising demand. But with the price of oil rising this is also adding pressure to the Rupee.
In the absence of any weekend news to drive the US Dollar and ahead of a relatively quiet week on the US economic calendar investors are focusing on Covid statistics. None of the covid news emerging this weekend was encouraging. Hong Kong and Australia had increasing restrictions whilst India hit the grim milestone of 1 million cases. Concerns surrounding cases in the US are also on the rise with coronavirus threatening to under mine the fragile economic recovery.
New daily cases in the US are topping 70,000, with hospitalisations and fatalities in the sunbelt area rising. Lockdown restrictions are being re-imposed in the worst hit areas.
Data on Friday showed that consumer confidence unexpectedly declined in July, highlighting the fragility of the recovery. With covid stats rising economic data could start to deteriorate. These fears are boosting demand for US Dollar as investors seek shelter in its safe haven properties.
With no high impacting data due, the greenback remains vulnerable to sentiment.
---