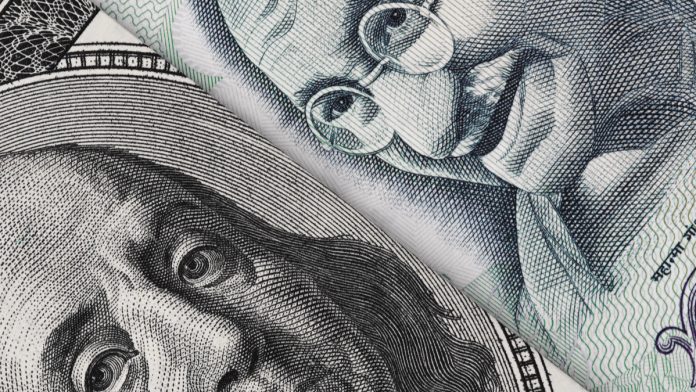 Indian Rupee (INR) remains under pressure amid more localised lockdowns
CMIE estimate 122 million jobs were lost in India
Safe haven US Dollar (USD) advances across the board as California re-imposes some lockdown restrictions
US inflation data expected to show +0.5% growth in June month on month.
The US Dollar Indian Rupee (USD/INR) is pushing northwards for a second straight session. The pair settled on Monday +0.05% at 75.21. At 10:15 UTC, USD/INR trades +0.3% at 75.40. This is at the top end of the daily traded range.
Risk aversion dominates in the broader financial markets amid growing fears over increasing coronavirus infections and the potential to undermine the economic recovery. The WHO warned that the coronavirus pandemic could get worse still, as too many countries' statistics were heading in the wrong direction.
India's high-tech hub Bengaluru will go back into lockdown on Tuesday after a sharp increase in infections. An increasing number of localised lock downs threaten to derail government efforts to restart the flagging economy. Bengaluru is home to some of the world's largest IT companies, and now has over 20,000 cases.
Health officials are blaming the government for releasing lockdown measures too early for the spiralling covid-19 cases. Prime Minister Narendra Modi's government worried about the economy and ended the nationwide lockdown on fears that millions had become unemployed.
The Centre for Monitoring Indian Economy estimated that a mind boggling 122 million jobs were lost in the economy during lockdown and that the unemployment rate hit 27%.
In the US, the state of California has back tracked on reopening its economy amid soaring covid cases and hospitalisations. Indoor dining, cinema's, bars, salons and gyms have been told to close in hard hit counties. Investors fear that other states could follow suit undermining the fragile economic recovery.
Looking ahead US inflation figures are in focus. Analysts are expecting to see a 0.5% increase in inflation in June compared to May, up from -0.1%. This would show that for now the economic recovery is on track, although soon data could start deteriorating again.
---