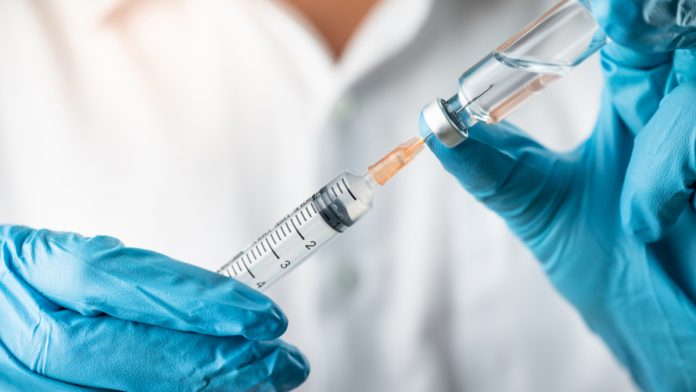 UK economic recovery is looking sluggish as high street footfall remains very low
UK opts out of EU coronavirus vaccine programme
Risk off boost US Dollar (USD) as coronavirus cases surge
Jobless claims data has calmed fears over the economic hit in the fear previous session
After striking a 3-week high on Thursday, the Pound US Dollar (GBP/USD) exchange rate settled -0.04% lower at US$1.2607. The pair has continued its descent on Friday. At 06:15 UTC, GBP/USD trades -0.2% at US$1.2587. This is at the lower end of the daily traded range.
Footfall on British high street's fell steeply during lockdown. However, the recovery since non-essential stores reopened 3 weeks ago has been slow and sluggish, raising concerns over the broader economic recovery in the UK.
According to a monthly report from the British Retail Consortium, footfall was down 63% in annual terms, although this was 19% above May's reading.
Pubs and restaurants opened last weekend. These businesses will be hoping that footfall picks up quickly after being closed for months. The British Chancellor Rishi Sunak has included initiatives to encourage the British public to spend on the leisure and hospitality sector as part of his Summer Statement earlier this week.
Adding to the downbeat mood, the UK has opted out of the EU's vaccine scheme on fears that it will be at the back of the queue and given insufficient doses.
The safe haven US Dollar is on the rise on virus anxieties following a surge in US coronavirus cases, which undermines the prospect of a quick economic recovery.
The number of new cases has surged over 60,000 as the World Trade Organisation keeps an open mind as to whether airborne transmission plays a role in the rapid spread of the virus.
Whilst some easing measures have been rolled back or paused in some p arts of the US to control the spread of the virus, some Americans are opting to not venture out into public and return to public spaces on fear of catching the virus. The self order isolation could also prove to be very damaging to the US economy.
US jobless claims data in the previous session managed to quell fears of the economic hit, as initial claims fell by the month in a month and continuous claims were also lower than forecast.
---