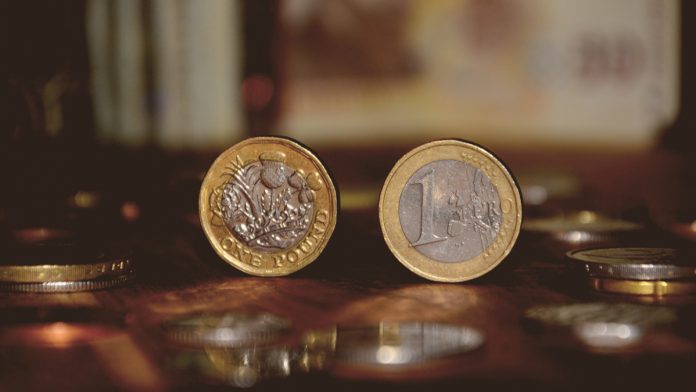 Footfall on British High Streets was down 63% compared to previous year, pointing to a slow recovery for the UK economy.
Pound (GBP) under pressure as UK opts out of EU coronavirus vaccine programme
Euro (EUR) also under pressure amid risk off sentiment in the broader market
Eurogroup Finance minister meet
The Pound Euro exchange rate settled on Thursday +0.3% at €1.1168, just off the high of €1.1177 a level not seen since mid June. At 05:15 UTC, GBP/EUR trades flat at €1.1168 ahead of what is expected to be a quiet session.
Data revealed that UK consumers returned tentatively back to the high street in June as lock down measures ease. However, footfall was still down 63% compared to the same time last year. The UK recovery has been slow and sluggish compared to the rest of Europe. Non- essential store were able to open as from the second half of June, but the crowds have stayed away.
Pubs and restaurants opened last weekend and Chancellor Rishi Sunak announced this week that he will fund discounts on eating out in an attempt to boost the leisure and hospitality sector. This announcement came as part of a wider stimulus package which included an employer's retention scheme and tax cuts on house purchases.
Coronavirus news is offsetting optimism surrounding Rishi Sunak's spending plans, after reports emerged that the UK  has opted out of the EU covid-19 vaccine programme on concerns that Brussels could limit the number of doses available to the UK.
The Euro trades lower in the previous session despite a jump in German trade surplus. Exports surged 9% in May, following a -24% decline in April. Imports also increased by 3.5% month on month in May following a -16.6% drop the previous month. As a result, Germany's trade surplus hit €7.2 billion, beating forecasts of €5.2 billion.
Today there is no high impacting data. The broad mood in the market is quiet and mildly negative amid rising covid-19 cases in America.
The Euro group of finance minister are due to meet.
---