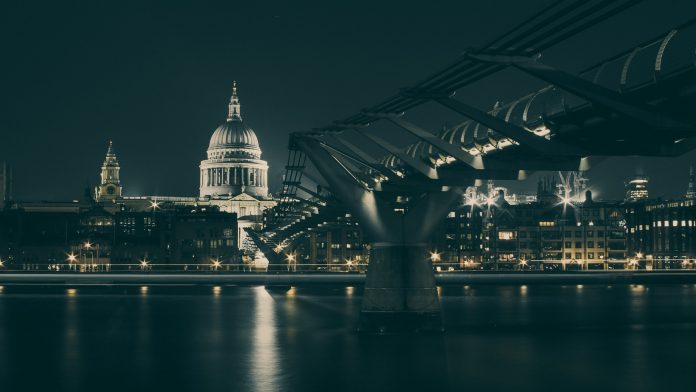 The British pound is lower against the euro on Wednesday.
Rishi Sunak unveils UK Summer budget
Barnier: "Useful discussion with UK's Frost"
New French PM Castex: "There won't be another lockdown"
Gold reaches 9-year high above $1800 per oz. in flight to quality
GBP/EUR was down by 18 pips (-0.16%) at 1.1103 as of 3pm GMT. The British pound-euro exchange rate is flat at +0.03% this week.
The currency pair was rangebound following the spurt higher yesterday with 1.11 capping the downside and a ceiling at 1.115. Yesterday it had gained +0.72%.
GBP: Pound drifts lower after Sunak budget
A surge in the pound yesterday as well as gains made last week had already priced in most of today's mini Summer budget from UK Chancellor Rishi Sunak. The tax cuts were the signature economic change with some surprise titbits including a £9 billion 'kickstart' scheme for jobs and a voucher scheme for restaurants.
The government will cut VAT on the hospitality and tourism industry and it removed stamp duty on home purchases under £500,000. The aim is to bolster the economy after a catastrophic 25% collapse across March and April.
On the Brexit front, the mood music continued to sound friendlier with EU Chief negotiator Michel Barnier saying he had a "useful discussion" with the UK's David Frost yesterday.
EUR: Euro gets the nudge as gold rallies
The euro seemed to get the nudge on the pound in a slightly more risk-off environment that saw European stock markets close mostly lower. News that the United States reached 3 million cases of coronavirus according to John Hopkins university dented recent enthusiasm about the global economic reopening.
Within Europe the idea that a second wave will not result in new lockdowns like in March sets the stage for a brighter economic outlook. New French Prime Minister Jean Castex said,"There won't be another coronavirus lockdown like we had in March."
The more risk-off tone saw the price of gold rally to a 9-year high, with spot prices topping $1800 per oz for the first time since 2011.
---