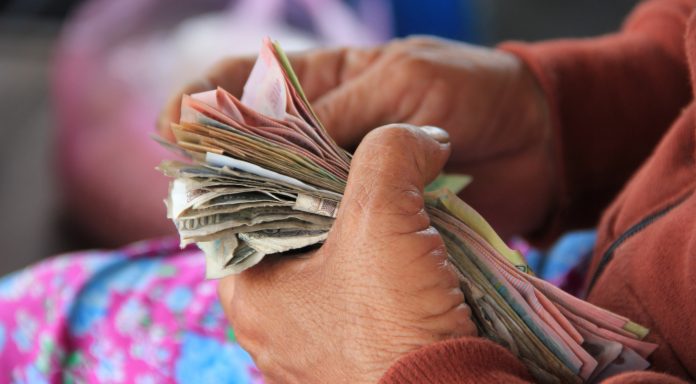 The British pound is lower against the Australian dollar on Monday.
Chinese shares closed at a five-year high and the Aussie dollar gained after a surprise jump in the China service sector in June
Overall FX volatility was low for the July 4th holiday
Demand for havens grew after US coronavirus cases rose by a record amount for a 3rd day
Number of virus cases in Australian city of Melbourne fall (but 10,000 people from the state refuse testing)
GBP/AUD was down by 44 pips (-0.25%) to 1.7959 as of 4pm GMT. The exchange rate is essentially flat at -0.08% for the week.
The currency pair was mostly flat around the 1.80 level but dipped to 1.795 in afternoon trading to finish lower on the day. Yesterday the exchange rate fell -0.17%.
GBP: Record US cases weighs on riskier pound
Although Asian assets – including the Aussie finished the week on a high, European stock markets closed lower, pulling the British pound down with them.
The downturn in risk appetite in Europe came after the United States reported 55,000 new coronavirus cases on Thursday, a new global record in daily case rises, and the third record day on the trot in the US. The virus has spread from the East and West Coast to Central and Southern United States.
AUD: China services data best in 10 years
The highest reading in Chinese service sector data since 2010 boosted confidence for Chinese mainland investors who pushed the Shanghai composite higher by 2%. The Caixin index rose to 58.4 from 55.0 when a drop to 53.2 was expected. The Aussie dollar benefited too, rising over the pound as well as the dollar but gains were limited in low volatility trading.
Americans are away celebrating a long Independence Day holiday weekend, leaving large swathes of typical FX volume absent from the market.
A drop in the number of coronavirus cases in Melbourne after new local lockdown measures were introduced was welcome news for the Aussie currency amid growing fears of a second wave. A future risk did present itself though with 10,000 Australians using their democratic right to refuse testing.
---