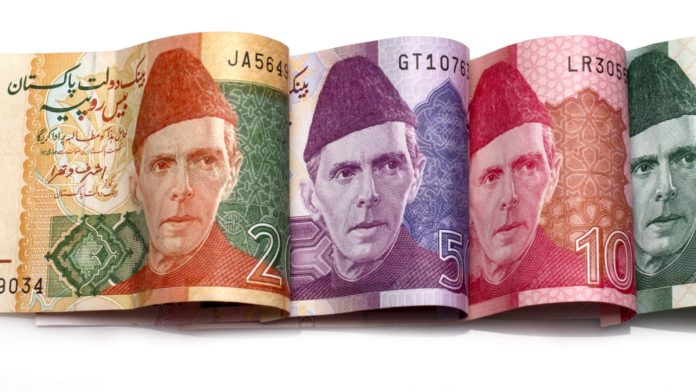 WHO recommend intermittent lockdown restrictions in Pakistan as covid-19 numbers jump
Government has resisted stricter lockdown measures for fear of the economic impact
US Dollar (USD) investors look to inflation and Federal Reserve rate announcement
At 09:15 UTC, US Dollar to Pakistani Rupee (USD/PKR) trades +0.4% 164.50
The Pakistani Rupee continues to weaken versus the US Dollar. After declining steeply for a second straight session, the Rupee has given back its gains from earlier in the month.
At 09:15 UTC, USD/PKR is trading +0.4% at 164.50. This is towards the upper end of the daily traded range 163.50 – 164.63.
The Rupee is under pressure as investors fret over further lockdown restrictions. The World Health Organisation (WHO) has advised Pakistan authorities to reimpose intermittent lockdown restrictions, in targeted areas, in an attempt to slow the spread of coronavirus. The WHO said that Pakistan does not currently meet the global body's requirements for lifting restrictions.
The suggestions from the WHO come after the number of coronavirus cases surged in Pakistan following the easing of lockdown restrictions back in early May. The number of covid-19 cases stands at around 113,000, with 2,172 deaths recorded.
The Imran Khan's government have resisted calls for a stricter lock down, fearing the impact that it will have on the economy. Lockdown, so far, has had an devastating impact on the Pakistani economy with GDP expected to contract for the first time in 68 years in fiscal year 2021.
The US Dollar is trading broadly lower versus its major peers as investors await US inflation data and the Federal Reserve monetary policy announcement.
Inflation in the US, as measured by consumer prices, is expected to be flat at 0% month on month in May. This is a vast improvement on April -0.8% decline. However, on an annual basis inflation remains lacklustre at just 0.2%, down from 0.3% and well short of the Fed's 2% target.
The Federal Reserve's rate announcement will be the key focus for today. After slashing rates to almost 0 and amid unlimited bond buying, the Fed is not expected to take action this month.
Instead, investors will be watching the central bank's quarterly forecasts. This will be the Fed opportunity to describe to the market how it sees the US economy performing over the medium term.
Investors will also be listening to the tone of the Fed carefully. Whilst recent US data has improved, any hint that the Fed will take its foot off the easing pedal could unnerve investors sending the US Dollar higher.
---