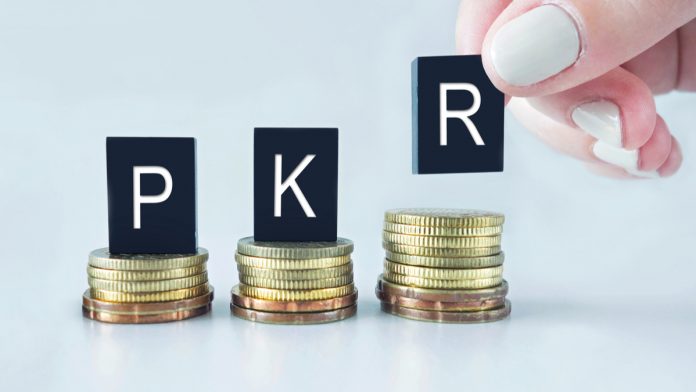 Pakistani Rupee (PKR) as China halts purchases of some US farm imports
SBP warns of economic impact of lockdown
US Dollar (USD) looks ahead to manufacturing PMI
At 10:15 UTC, USD/PKR is trading +0.2% 162.87. Real time exchange rate
The Pakistani Rupee is losing ground versus the US Dollar for a third straight session on Monday. The Rupee lost 1.25% in value against the greenback in May, settling on Friday at 162.50.
At 10:15 UTC, USD/PKR is trading +0.2% at 162.87. This is towards the lower end of the daily traded range of 162.50 – 164.10 following comments from the State Bank of Pakistan (SBP) over the weekend and as China threatens the US – Sino trade deal.
After an upbeat start, the broad mood in the market soured in the European session dragging on riskier assets and currencies, such as the Pakistani Rupee.
Softco and Cofoc, Chinese state-owned firms have been instructed by the Chinese government to halt purchases of US farm imports, whilst Beijing evaluates the escalation of tensions between the US and China over Hong Kong. This is the clearest sign so far that the trade deal agreed in January is under threat. The move will undoubtedly infuriate Trump, who adopted a softer stance on China on Friday.
A new chapter to the trade war could hamper the post coronavirus economic recovery, therefore is weighing on risk appetite.
Domestically, comments from the SBP are acting as a drag on the Rupee. The central bank warned that the Pakistan economy faces downside risks stemming from the coronavirus lockdown.
The very high level of informality in the jobs market increases the risk of layoffs and decreases earnings. Meanwhile, consumption is typically very high in the region, meaning that GDP growth in Pakistan is particularly vulnerable in the current situation of limited mobility.
With rising US – China trade jitters back in play, the US Dollar has picked up off earlier lows. Investors have broadly shrugged off the riot headlines over the weekend, following George Floyd's death at the hand of the police.
Attention will now turn to US manufacturing activity data. Analysts are expecting HIS/Markit purchasing managers index for May to print in line with the preliminary ready at 39.8. Whilst on the ne hand, this is a continuation of the deepest downturn in recent history, on the other, it is an improvement on April's reading suggesting that the recovery is heading in the right direction.
---