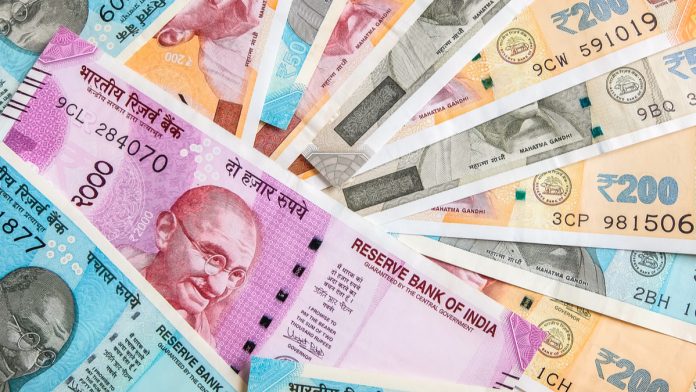 GBP/INR has maintained its bullish stance and is set to secure a weekly gain of about 0.80%. Currently, one British pound buys 93.406 Indian rupees, up 0.24% as of 7:00. The price is pointing to ascension since May 17, when it touched the lowest level since the end of March. Nevertheless, the pair will face a strong resistance near 93.500.
The pound is supported by talks about reopening the British economy. Elsewhere, the rupee is under pressure as more economists are giving their gloomy estimations on the catastrophic consequence of shutting down a country whose population is over 1 billion.
In the UK, companies are less pessimistic about hiring and investment. The government led by Prime Minister Boris Johnson launched its plan to gradually ease the restrictive measures amid the COVID pandemic.
The Recruitment & Employment Confederation's business confidence index stayed negative but jumped from -21 in April to -10.
REC CEO Neil Carberry commented:
"Coronavirus has caused a huge slowdown in the labour market, but this data indicates that the worst could be behind us."
Many Companies Still Don't Know When to Restart
However, there is still much confusion. The Office for National Statistics (ONS) said yesterday that about half of British companies that have suspended their activity are not sure when they would reopen. The ONS stated that about 20% of companies were closed amid the pandemic. 14% of them expect to restart business next week. A further 10% aim to reopen within one month from now. On the other side, 46% still don't know when they would start working again.
Even when the confusion fades away, Britain's economy might not manage to recover fully within the next two or three years. This estimation was provided by Bank of England policymaker Michael Saunders. He cited several risks, including a potential second wave of infections and fears of further job losses.
"If unchecked, there are risks of a vicious circle, whereby the economy gets stuck in a self-feeding loop of weak activity, pessimistic expectations and low investment," he said.
As for India, the government will release the quarterly performance of its gross domestic product (GDP) later today. Analysts polled by Reuters expect economic growth of 2.1% in the three months to March, after 4.5% in December.