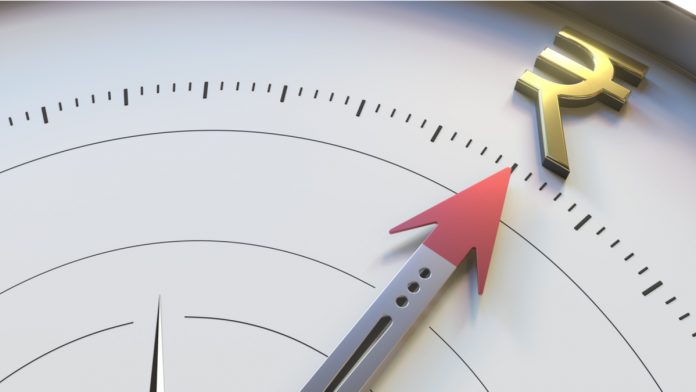 USD/INR has been trading sideways since yesterday. Currently, one US dollar buys 75.651 Indian rupees, up 0.06% as of 5:50 AM UTC. At the beginning of the month, the pair traded relatively at the same levels.
Yesterday, investors paid attention to Federal Reserve Chairman Jerome Powell's remarks. He reiterated that the central bank was ready to use all the instruments to help the US economy survive the pandemic. The Fed chief pointed that the main responsibility now shifts to the Congress, where Republicans and Democrats still debate on the scale and timing of more fiscal stimulus. At the end of last week, the House of Representatives passed a bill to spend a record $3 trillion to support the economy amid the COVID pandemic.
Powell had a virtual hearing with US Treasury Secretary Steven Mnuchin regarding the first quarterly CARES Act report to US Congress. He said:
"We are committed to using our full range of tools to support the economy in this challenging time even as we recognize that these actions are only a part of a broader public-sector response."
The Fed has already taken unprecedented actions to support the economy, pumping trillions of cash into the financial system. Still, data shows that the US economy is experiencing a challenge probably bigger than the Great Depression.
US Housing Starts Tumble 30%
On Tuesday, the Commerce Department said that housing starts dropped 30.2% to 891,000 units in April, the lowest level since 2015. Economists expected a decline to 927,000.
Permits for future home building fell 20.8% to a rate of 1.074 million units last month.
Nevertheless, a Monday survey showed that homebuilder confidence is increasing in May as the US is reopening business.
Most economists agree that the housing market is heading towards a downslide. This, along with a crash in consumer spending, manufacturing, and business investment will end up in GDP tumbling about 40% in the second quarter of 2020, which will be the deepest drop since the Great Depression in the 1930s.
Despite everything, the US dollar is still slightly up against the rupee, as it's one of the main safe havens during the pandemic. The Indian economy is facing unprecedented challenges, with some economists anticipating the worst recession in the country's history.
---