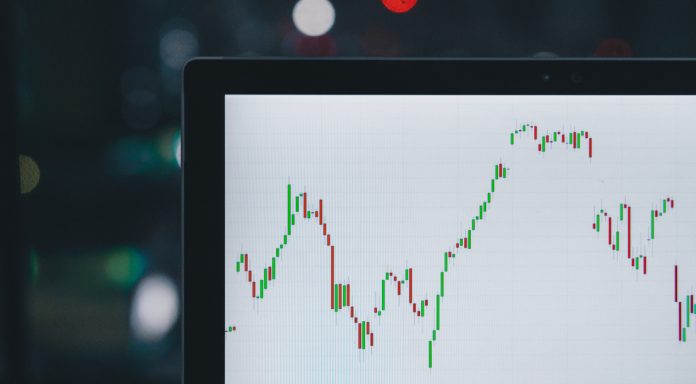 The US dollar is lower against the Indian rupee on Thursday.
Rising expectations for further monetary easing by the Federal Reserve has pushed down the dollar after yesterday's FOMC meeting.
A fourth daily rise marks the best performance for the Indian rupee in over a month as investors cheer the outlook for Asia on hopes for a coronavirus treatment.
USD/INR was lower by 41 pips (-0.55%) to 75.04 as of 12pm GMT.
Having been at 76 yesterday, the rupee rose rapidly on Thursday to find new support and fresh 4-week low at the 75 handle. The exchange rate had fallen -0.8% yesterday, meaning total weekly losses so far of -1.63%.
INR: rises for a fourth day running
For the time being, the rupee is rising alongside stock markets after the results of a phase 1 trial yesterday showed Gilead Science's drug Remdesivir effectively reduces the symptoms of the coronavirus in the early stages of infection.
The markets are also factoring in the easing of lockdown restrictions in India after neighbours including Bangladesh and Punjab did the same.
The correlation between the rupee and a lower oil price has broken down amid the conusion and high volatility in oil markets but a depressed oil price will offer some additional stimulus to Indians once the lockdown ends.
USD: drops after dovish Fed meeting
The takeaway from investors after yesterday's Fed meeting appears to be that the central bank leaned 'dovish' – meaning more likely to ease monetary policy than to tighten. The Fed forecasted a recovery in the second half of the year but said it also see the coronavirus pandemic as a risk to the economy over the medium term.
On interest rates, Fed Chair Jerome Powell said the Fed is "in no hurry" to lift rates and will maintain the target range of 0-0.25% on the Fed funds rate until the economy is on track to meet inflation and employment goals.
The Fed remains committed to its open-ended money printing program saying that it will keep buying government bonds with freshly minted dollars "in the amount needed" to support the economy.
---