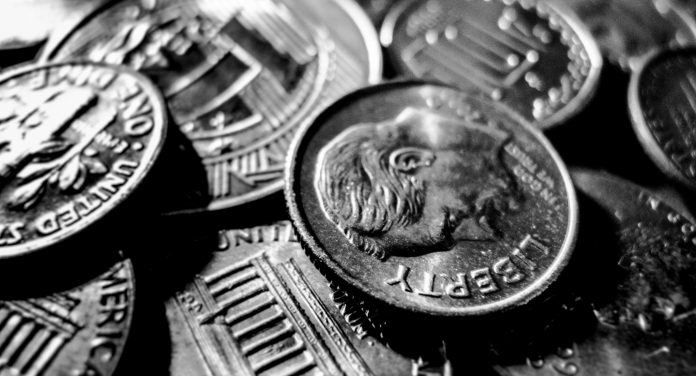 The British pound is flat against the US dollar on Tuesday.
The positive momentum in the British pound stalled after the UK government's cautious stance on easing lockdown measures dash hopes of an early reopening on the economy.
The dollar was mostly lower throughout the day but regained a footing in the afternoon as traders chop and change positions in the run to tomorrow's Federal Reserve meeting.
GBP/USD was down by 55 pips (-0.43%) to 1.2402 as of 4pm GMT.
The currency pair made a full round trip, rising above 1.25 before rolling over again and ending at the flat line. It comes off the back of a 4-day winning streak and a +0.49% gain on Monday.
British pound gives up early gains
Some disappointment about the UK government not announcing a firm date to end the lockdown weighed on the pound. Sterling had gained earlier in the day alongside European stock markets but rolled over in the afternoon.
Boris Johnson's government has outlined five tests it wants to see before reopening the economy. 1: The NHS can cope, 2: A sustainable fall in the daily death rate, 3: The infection rate slowing to a 'manageable level' 4: Making sure tests and PPE supplies will meet future demand and 5: Confidence that any changes to the rules won't risk a second peak.
Dollar traders jostle before Fed meeting
The Greenback made something of a comeback in US trading hours, with some nerves creeping into stock markets on the busiest day for earnings. Over 8% of S&P 500 companies report earnings today including Google-parent Alphabet.
Comments from Treasury Secretary Steven Mnuchin over the upcoming logjam in Congress about what to do to support States lost revenues during the lockdown added to downside pressure on the dollar.
Overall the dollar continues to face the headwinds of the reduced need for a haven while stock markets recover and disappointing US economic data. April US Consumer confidence crashed to 86.9 versus 120 in March with the 'present situation' sub index halving to 76.4 from 166.7, which is the lowest reading since 2014.
---