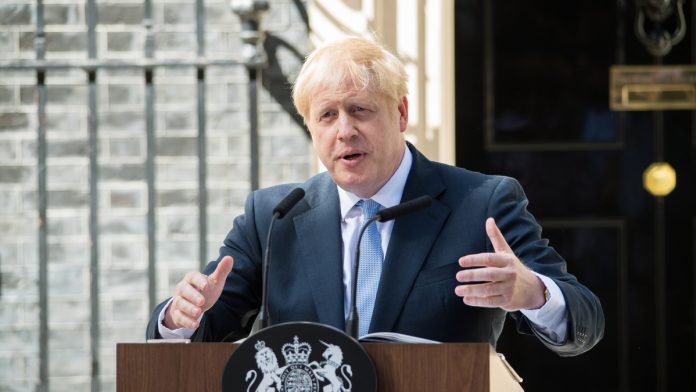 The British pound is higher against the US dollar on Monday.
Prime Minister Boris Johnson's return to work coupled with reports that he plans to reopen the UK economy early bolstered the pound.
The dollar was easing back ahead of some important economic data releases this week including US Q1 GDP as well as the Federal Reserve interest rate decision.
GBPUSD was up by 40 pips (+0.32%) to 1.2407 as of 3pm GMT.
The currency pair broke through 1.235 early in the day and rallied to just short of 1.245, before pulling back to 1.24. The exchange rate fell -1.06% last week.
British pound rises on reports Johnson wants to reopen early
Boris Johnson's return to work was the main talking point in the United Kingdom. The Prime Minister has returned in time to make some important decisions about when the UK will partially reopen some areas of the economy.
On April 16 it was announced that the UK would extend its lockdown for 'at least' another three weeks. Those three weeks would end next Thursday (May 7) which is slightly later than some countries in Europe, though roughly in line with some of the worst hit. Italy will ease its own lockdown in a "phase two" three days earlier on May 4.
Dollar dips before big US data week
Optimism was on the rise at the beginning of the weak thanks to the easing of lockdown restrictions in Europe and hopes the United States will soon follow. That has bolstered demand for currencies perceived as riskier like the British pound and reduced demand for havens like the dollar.
Traders in the United States have half an eye on a busy upcoming week of US economic data. US GDP figures and the Federal Reserve monetary policy meeting on Wednesday being top of the list.
The US economy is expected to have declined in size by -4.3% in the first quarter of 2020 with an even bigger turn down expected in the second quarter.
---