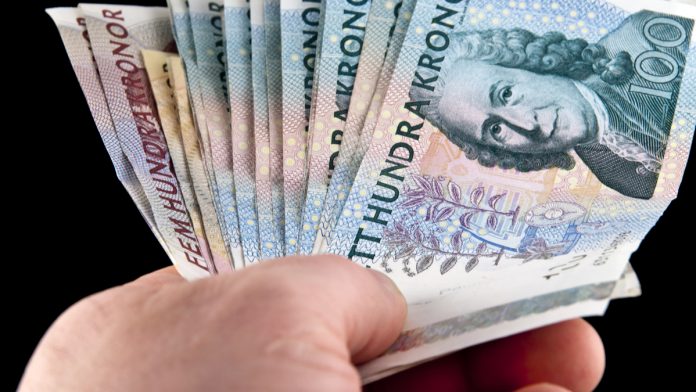 SEK is declining versus the Pound for a second consecutive session on Thursday. The Pound Swedish Krona exchange rate settled on Wednesday +0.3% at 12.4506, as optimism surrounding a US – UK trade deal and a coronavirus vaccine helped boost the Pound.
At 06:45 UTC, GBP/SEK is trading +0.1% at 12.4669 as investors consider the rising coronavirus death toll in Sweden and look ahead to the UK PMI.
Pound Looks to PMI Data
The Pound is extending gains on Thursday even as the daily death rate in the UK remains stubbornly high. Whilst parts of Europe are starting to loosen lock down restrictions and reopen parts of their economy, any chances of an early release from lock down in the UK have been dashed.
As the coronavirus outbreak deals a blow to the economy, investors will look to the HIS Markit/CIPS Purchasing Manager's Index for further insight into the damage that is being caused.
The service sector accounts for 80% of economic activity in the UK. In March, PMI data showed that the service sector fell at the fastest pace on record, with the index plunging to 34.5. April's reading is expected to be a new record contraction at 29.5, as the economy is at a standstill whilst it locks down.
The manufacturing sector hasn't been as badly affected. However, this sector is also expected to contract at a faster pace. The manufacturing PMI is due to drop to 42 in April from 47.8 in the previous month.
With no lock down exit strategy in place, weak data could send fear through Pound investors, dragging the Pound lower.
Sweden Record Second Highest Increase In fatalities
Sweden recorded 172 new coronavirus deaths, this is the second highest increase in fatalities to date, behind yesterday's 185. The death toll is Sweden now stands at 1,937. This is significantly higher than its Scandinavian neighbours, Denmark (384), Norway (169) and Finland (149), countries which adopted lock down measures and are now starting to ease those measures.
Sweden on the other hand adopted a more relaxed approach to stem the spread of covid-19 and has seen the number of cases increase by 682, taking to total to over 16,004 in the biggest daily rise in two weeks.
Whilst the Swedish economy remains open, this doesn't mean that it isn't being affected. Despite avoiding lock down, Sweden's export dependent economy has been hit. The Swedish GDP is expected to contract 4% this year.
There is no high impacting data today. Investors will look to wholesale inflation figures tomorrow.
---