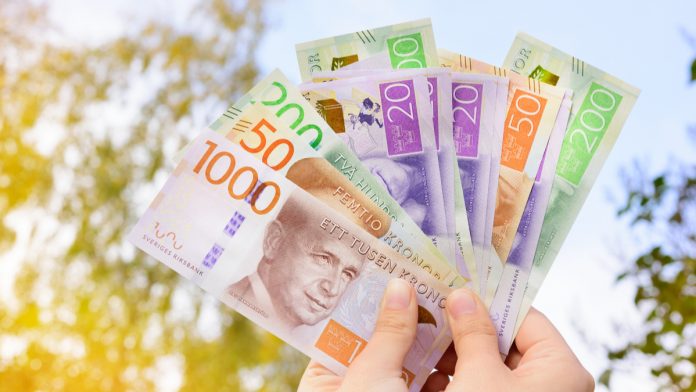 The Swedish Krona is slipping against the Pound in early trade on Wednesday, snapping a 5-session winning streak. The Pound Swedish Krona exchange rate closed the previous session -0.4% at 12.4150 after stronger than forecast Swedish jobs data and amid growing concerns over an extended UK lock down.
At 06:45 GBP/SEK is trading +0.1% at 12.4195. The daily traded range is 12.4017 – 12.4406.
Pound Pressurised By Fears Of Extended Lock Down
The Pound is steadying after falling sharply across the board in the previous session amid fears of a long lick down. Divisions are emerging between ministers. On the one side, there are the doves, who fear a second wave of the infection is lock down is eased too early. Then there are the hawks, who fear economic collapse if the lock down goes on too long. Prime Minister Boris Johnson appears to be siding with the doves.
The Bank of England Governor, Andrew Bailey also warned over easing lock down restrictions too early.
Inflation data is due to be released today. Analysts are expecting inflation to increase 1.5% year on year in March, down from 1.7% in February. However, the data could be shrugged off by investors who are more interested in "activity" data recently.
Sweden Unemployment Rate Dips To 7.6%
The Swedish Krona pushed higher in the previous session following better than forecast Swedish unemployment data. The headline figure defied expectations and showed that unemployment in Sweden declined sharply to 7.6% in March, down from 8.2% the previous month. The reading was also much better than the 8.6% forecast.
However, analysts warned that were some signs of the coronavirus crisis in the data. For example, the number of hours worked fell dramatically, around 5% since the start of the year. According to data from the Finance Ministry, unemployment is expected to reach 9%, but could push above 13% in a worse-case scenario. Economic growth in Sweden is expected to contract by -4% this year even though Sweden has resisted full lock down measures to control the Spread of covid-19.
Sweden's coronavirus fatalities hit 185 on Tuesday. Sweden also has 545 new cases, taking total to 15,322. These figures once again throw into doubt whether Sweden's more relaxed approach to controlling coronavirus is working.
There is no high impacting Swedish data until the PPI wholesale inflation figures due to released on Friday.
---