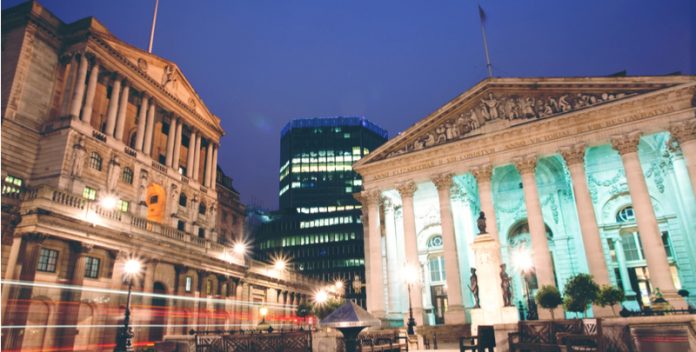 The British pound is lower against the Australian dollar on Tuesday.
Negative oil prices and the associated market turmoil has hit the British pound, a currency normally thought of as a exposed to weaker markets sentiment.
Confirmation that record low interest rates would remain in place to support the Australian economy  from the Reserve Bank of Australia Governor Philip Lowe supported the Australian dollar.
GBP/AUD was down by 52 pips (-0.15%) to 2.0046 as of 4.30pm GMT.
Having rebound over 1.96 overnight, the currency pair was back testing yesterday's lows near 1.95 by the end of the day
The pound's decline against the Australian dollar preceded the falls that are starting to happen against other currencies too as of today. Sterling made new 6-week lows against the Aussie yesterday but just made new 2-week lows against the dollar and euro today.
British pound drops as markets rattled by negative oil price
Crude oil prices turning negative for the first time in history has seen the pound fall alongside oil-sensitive currencies like the Norwegian krone and Canadian dollar. The are likely to be far-reaching and unforeseen negative consequences for both financial markets and global economies.
The risk of broader financial contagion typically weighs on the pound, the currency used in London, one of the world's most important financial centres.
Australian dollar supported as Lowe predicts 10% unemployment
The Next few months are going to be difficult for the Australian economy and there is a high level of uncertainty about the future according to RBA Governor Philip Lowe. Lowe predicts the first half of 2020 likely to see biggest contraction in Australian national output, income since 1930s. National output likely to fall around 10% in 1H 2020. Unemployment rate likely to be around 10% by June.
Amid that uncertain backdrop, which is quickly adding falling commodity prices to the mix, the RBA will continue to adjust bond, repo operations as required to support liquidity and will scale up bond purchases again if needed and will buy bonds in whatever quantity to achieve the central bank's goals of stable prices and full employment.
---