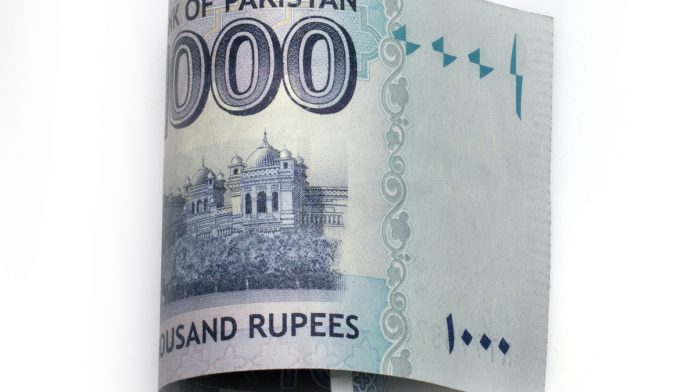 The Pakistani Rupee is gaining ground versus the US Dollar for a third straight session on Tuesday. On Monday the Pakistani Rupee closed 1.5% stronger against the greenback at 163.50.
Today at 10:15 UTC, USD/PKR has slipped a further -1.2% and is trading at 161.00. This is at the lower end of the daily trade range of 161.00 – 163.60.
Pakistan Foreign Direct Investment Jumps 92% yoy In March
The Pakistani Rupee has been strengthening versus the US Dollar since the end of last week when the State Bank of Pakistan slashed interest rates by 200 basis points to 9%. The move by the central bank will help to ease the burden on households and companies with debts to service.
Also lifting demand for the Rupee has been surge in foreign direct investment (FDI) into Pakistan in March. Despite the uncertainty surrounding coronavirus, the Sate Bank of Pakistan reported that FDI jumped 92% to $278.7 million in March, compared to $145.4 million in March 2019.
China remains the largest investor as Beijing continues to invest in multi-billion-dollar infrastructure and power projects, such as the China – Pakistan Economic Corridor. Going forwards the outlook for FDI is turning negative, at least in the short term, against the coronavirus backdrop.
The SBP report comes after the International Monetary Fund and the World Bank have predicted that the global economy would contract -3% this year. Pakistan's economy is expected to contract -1.5% in 2020, for the first time in 68 years.
The recent decline of the Rupee versus the US dollar in March would have also supported the increase in FDI, as foreign investors would receive more rupees for their investment.
US Home Sales & Corporate Earnings
The US Dollar was trading broadly higher versus its peers on Tuesday amid risk aversion in the broader financial markets as the price of oil tanked into negative territory for the first time ever. This, in addition to concerns over the health of North Korea's leader Kim Jong-Un and succession in the rogue nuclear state has boosted demand for the safe haven dollar.
Investors will now look ahead to US corporate earnings and home sales data for clues over the covid-19 impact on the economy.
---