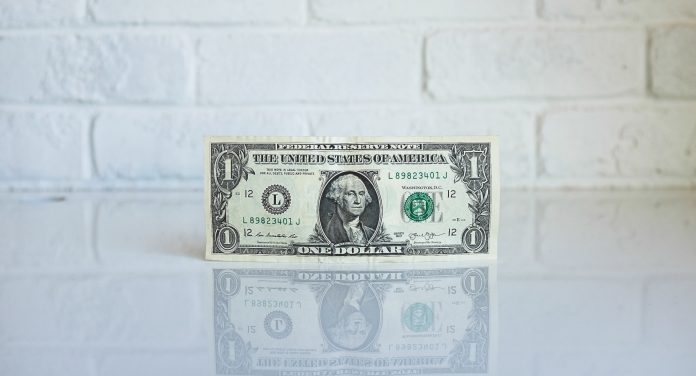 USD/JPY is bearish today, though the pair has been trading sideways since last Tuesday. Currently, one US dollar buys 107.39 Japanese yen, down 0.20% as of 8:20 AM UTC.
While there are no major economic updates coming from the US or Japan, both currencies have rallied against other majors, as they are acting as safe-havens after oil prices experienced a historic plunge. The only difference is that the yen has attracted more investors as a better safe-haven alternative.
Oil Prices Tumble Into Negative Territory
Yesterday, American oil prices collapsed into negative territory for the first time in history. This happened as no buyers were looking for prompt crude delivery. Specifically, WTI futures for May delivery tumbled below zero, to a daily low at -$40. This means buyers would have get paid for taking the oil from storage.
However, WTI futures for June delivery maintained above $20, though they fell about 18% from Friday.
May WTI has kept declining because the production cuts from OPEC+ countries will start only after May. On the other side, demand still doesn't recover, as factories, cars, and airplanes are sidelined during the COVID pandemic. There are concerns that there will be no storage room for the oil delivered in May.
John Kilduff, founding partner at energy hedge fund Again Capital, commented:
"The storage situation is filling up and refiners aren't buying, motorists aren't buying. nobody is buying; so there's just a tremendous back up of crude oil throughout the system and you have to pay dearly now if you want somebody to take it off your hands."
Analysts hope that the negative prices are mainly caused by the rolling over futures contracts, as the market moved from May to June contracts. May WTI futures expire today.
Recently, OPEC+ countries, with Saudi Arabia and Russia in the spotlight, gave their nod to historic production cuts. Still, analysts argue that even that might not be sufficient to offset the 30% collapse in global crude demand.
In light of this, investors turned their attention to less risky assets like USD and JPY. However, given that the Fed pledged unlimited quantitative easing and the US has the most cases of coronavirus, the yen is regarded as a better option for now.
---