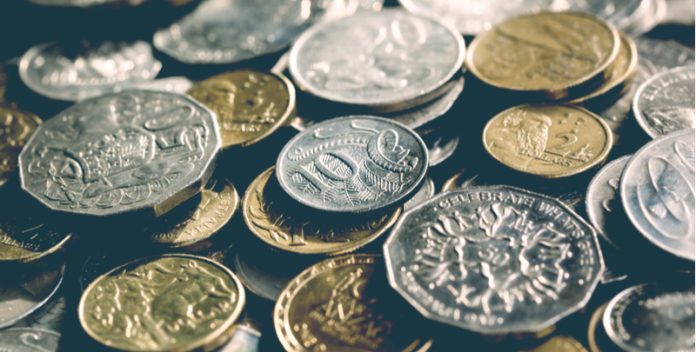 The British pound is lower against the Australian dollar on Monday.
Tensions going into this week's restarted post-Brexit EU / UK trade negotiations were dampening demand for Sterling.
The Aussie dollar gained as China cut its benchmark lending rate in an effort to stimulate the Chinese economy, brushing off declines in other commodity currencies as oil prices slumped to the lowest in two decades.
GBP/AUD was down by 151 pips (-0.77%) to 2.0046 as of 4.30pm GMT.
The currency pair twice rallied up to 1.97 but ultimately rolled over to below 1.95 for the first time since early March. Last week the exchange rate was roughly flat, gaining 0.14%.
British pound dips before full week of Brexit talks
The British currency has been under considerable pressure against the Aussie dollar, now a preferred currency in rising equity markets. The preference for the Aussie over Sterling can perhaps be associated with the risk associated with the restart of post-Brexit trade talks this week between the EU and UK. The talks were on indefinite hold because of the coronavirus lockdown and travel restrictions.
Britain's unwillingness to extend the transition period and the limited time from which to negotiate when government resources are focused on fighting the pandemic have increased the risk of no deal and a WTO exit.
Australian dollar rallies after China cuts rates
The Australian dollar gained ground as the People's Bank of China lowered the one-year loan prime rate (LPR) to 3.85% and the five-year rate to 4.65%. The decision was expected as an added support to the Chinese economy which contracted -6.8% in the first quarter according to official figures. It was the first quarterly decline in China's economy since 1992.
It is hoped that if Australia can keep its pandemic under control and China's economy can build a recovery in the second quarter, the Aussie currency can unwind some of the sharp losses felt at the beginning of the year thanks to bushfires and coronavirus fears. The gains in the Aussie on Monday despite a weaker backdrop in global markets and crashing oil prices.
---