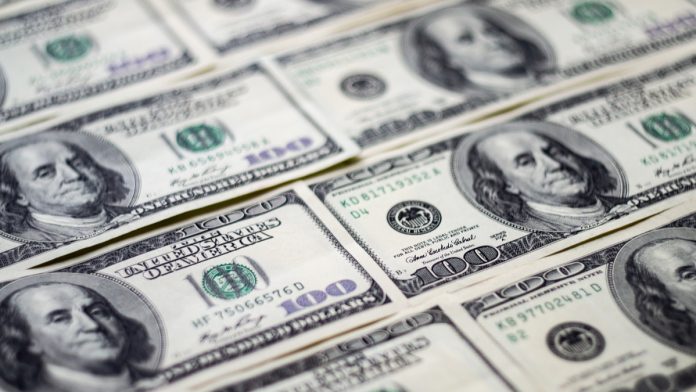 The Australian dollar is down against the US dollar on Thursday.
Economic data from the United States continues to be some of the worst on record, which is creating some renewed demand for the dollar as a haven.
Some relative oil price stability helped minimise losses in the Australian dollar on Thursday but it was unable to capitalise on improved overall risk sentiment thanks to strength in the US dollar.
AUD/USD was lower by 17 pips (-0.26%) to 0.6050 with as of 6pm GMT.
The currency pair was mostly trading sideways with an early drop followed by a near two-thirds retracement and then another pullback. Yesterday the exchange rate fell -1.91% in a big daily move, leaving it down -0.8% for the week.
Australian dollar rises before China GDP
The Aussie was benefiting from rising stock markets and falling bond yields, all of which show a more comfortable investing environment.
The biggest data release of the release of the week will be tomorrow's China Q1 GDP report. Expectations are for a -6.5% contraction year-over-year. Given that Beijing have had a target growth rate of 6% over the past few years, the number is a massive miss.
Still, a big miss has long been predicted and markets are using it as a guidepost to understand how Western economies will fair in Q2 after going through similar lockdowns to China. In fact, a 10% quarterly contraction would compare very favourably to some estimates for the United States. Goldman Sachs has predicted the US will contract by 34% in the second quarter.
US dollar rise amid poor US data
The US dollar has been undergoing a small rebound over the last two days, particularly against 'commodity currencies' like the Aussie because of the slump in oil prices.
US jobless claims data showed 5.2M extra Americans had been laid off in the last week but it was slightly better than expected. If one were making the assumption that the virus is close to the peak number of infections and that lockdown policies will end within the next month, the weekly number of jobless claims has probably already peaked.
---