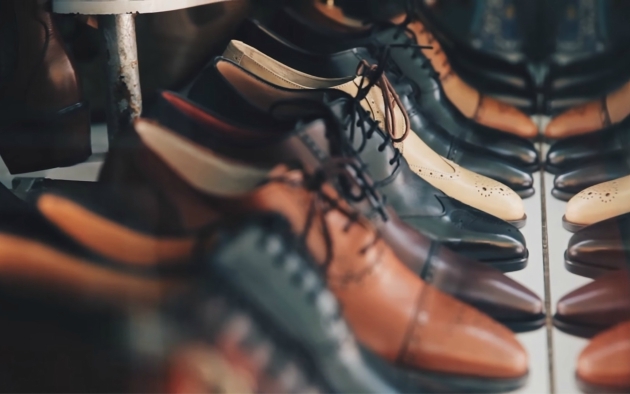 The Pound is extending losses versus the stronger US Dollar on Thursday. The Pound US Dollar exchange rate settled on Wednesday -0.8% lower at US$1.2516 as demand for the safe haven dollar soared following dire US data.
Today at 07:30 UTC, GBP/USD is trading -0.3% lower at US$1.2471. This is at the lower end of the overnight range of US$1.2461 – US$1.2530 as investors the impact that coronavirus is having on retail sales on both sides of the Atlantic and look ahead to US initial jobless claims.
-4.5% Drop in Retail Sales
Figures from the British Retail Consortium laid bare the extent of the impact that the coronvirus lock down was having on the UK high street. Total retail sales plummeted 27% in the two weeks following the government's orders to stay at home, compared with a 12% increase in the first three weeks of March when households stockpiled. On a total basis last month dales fell 4.5%. This was the biggest decline since record began in 1995
Today the UK government is widely expected to extend the nationwide lock down for a further three weeks, amid signs that the UK covid-19 curve is flattening and the UK could be passing its peak. 761 daily deaths were recorded, the fourth straight day where deaths remained below 800. The number of new cases dropped by 12% to 4600.
However, ministers are keen for the government to announce some form of exit strategy in the coming days, given the size of the economic hit which the lock down is causing.
US Initial Jobless Claims
The US Dollar soared in the previous session following more disasters earnings from the US banks and following data showing steep decline in US retail sales. According to the US Commerce Department, retail sales slumped 8.7% in March. This was the biggest drop since record began in 1992. Official figures also showed that manufacturing output fell at the fastest pace since 1946 last month. The figures are just the latest sign that the US economy is facing a collapse of scale not seen since the Great Depression of 1930's.
Today attention will turn to US initial jobless claims, which records the number of people who are signing up for the first time for unemployment insurance. Expectations are for 5.1 million new claims. This would bring the four-week total to over 21 million or 13% of the work force. A weak figure could boost demand for the safe haven US Dollar.
---