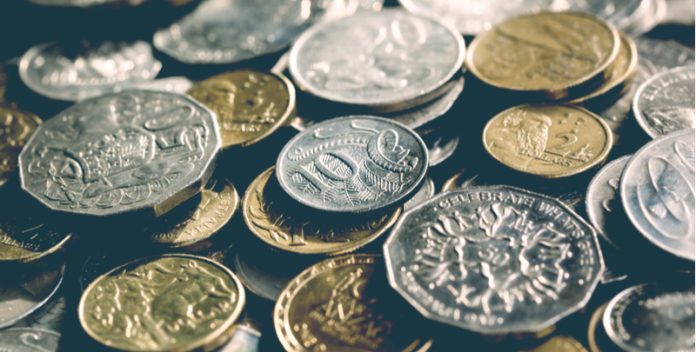 The British pound is lower against the Australian dollar on Wednesday.
The Aussie, Sterling, stock markets and oil prices all fell together in a risk-off mood across financial markets. It was Australia's currency that took the brunt of it, suffering large losses even against a weak Sterling.
Concerns about the damage to economic growth from social distancing policies have re-emerged, sending oil prices sliding. Many countries are set to keep restrictions in place for at least two more weeks.
GBP/AUD was down by 52 pips (-0.15%) to 2.0046 as of 4.30pm GMT.
The currency pair gained in early trading but really picked up steam in the European morning to surge over 200 pips before pulling back. The exchange rate had fallen just -0.04% on Tuesday so is now up +0.85% week-to-date.
British pound rises for first time in 8-days against Aussie
Over the weekend big oil producers including Russia and Saudi Arabia had agreed to slash oil output in order to reduce supply. However demand has been so heavily impaired because of the shutdown of factories and stay-home orders that the cuts are widely seen as not enough.
Even the 10 million barrels in production cuts that were agreed are on shaky ground because they are premised on what some officials have said would be an extra 10 million in "voluntary" cuts from non OPEC countries like the United States. Investment bank Goldman Sachs said "We reiterate our view that the level of voluntary cuts and government purchases remain too little and too late to balance the market."
Australian dollar slumps alongside oil price
Falling oil prices knocked back the most risky currencies with only havens like the US dollar and Japanese yen making any progress. But as a big commodity-exporter, the Australian dollar saw more selling than the pound.
Australia mostly exports hard commodities not oil – but all commodities (except gold) are being sent violently lower by the same market forces of supply and demand. With economies shutdown during the pandemic, there has been a commodity demand shock. Producers will be cutting back supply to adjust but in the meantime prices adjust first as they compete for the few orders.
---