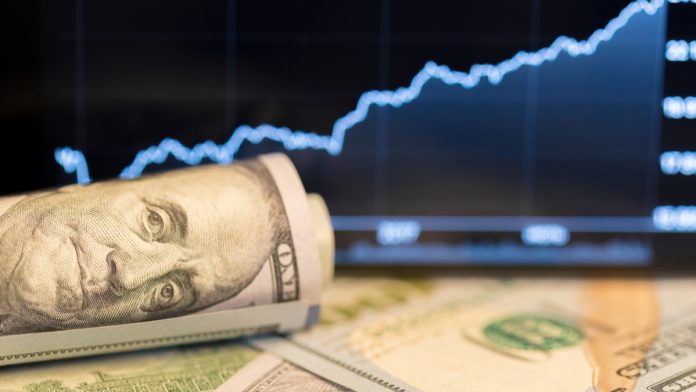 The British pound is lower against the US dollar on Wednesday.
After a three-week lull, the dollar was making some of its strongest daily moves since the sharp selloff in Mid-March.
The pound was down against multiple global currencies with the losses more pronounced against a dominant greenback.
GBPUSD was down by 81 pips (-0.66%) to 1.2541 as of 5pm GMT.
The currency pair dropped from one-month peaks down to below 1.245 but later recovered the crucial 1.25 level. Yesterday the currency gained 0.90% so weekly gains have been cutback to +0.72%.
British pound pulled lower by oil
The pound was pulling back from some good weekly gains as stock markets dipped and oil prices briefly struck previous lows. The pound had been riding a tide of optimism that saw the likes of Amazon shares hit new record highs on Tuesday.
WTI crude oil futures briefly touched the lowest level since 2002 as concerns grew that oil supply was still vastly outweighing demand despite the agreement by big oil producers over the weekend to cut output.
The International Energy Agency said in its monthly demand outlook report that "There is no feasible agreement that could cut oil supply enough to offset demand losses." The statement pretty well encapsulates the concern that has been besieging oil markets ever since the OPEC+ agreement this past weekend.
Dollar gains as New York economic survey worse than 2008
The dollar was gaining traction as a haven currency as stock markets turned lower despite a series of very disappointing US economic data points.
New York State revised higher its death toll to over 10,000 on Wednesday. It's perhaps not surprising then as the worst-hit state in America that economic data from New York was particulaly hard hit.
The Empire manufacturing index crashed to -78.2, well below the -35 estimate and more than double the lowest level from 2009 at -34.3. The new orders component of the index dived -66.3 versus -9.3 last month while the number of employees as an index was -55.3 versus -1.5 last month.
US March industrial production fell -5.4% versus the -4.0% expected.
---