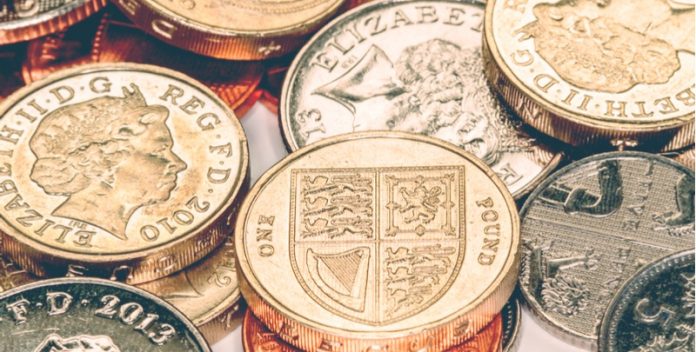 GBP/AUD is surging in early trading on Wednesday, after eight consecutive bearish sessions. Currently, one British pound buys 1.9786 Australian dollars, up 1.00% as of 7:50 AM UTC. During the last eight trading days, the pair lost about 4.30% as the British economy has been hit by the coronavirus outbreak much harder.
Nevertheless, the Aussie has tumbled today as the consumer sentiment at home collapsed this month to a 30-year low while the People's Bank of China (PBOC) cut the medium-term interest rate, devaluing the Yuan in an attempt to stimulate the economy. China is Australia's biggest trade partner.
Australia's Consumer Sentiment Shows Worst Performance on Record
Earlier Wednesday, the Melbourne Institute and Westpac Bank said that consumer sentiment fell by 17.7% as social distancing measures may lead the economy to its first recession in three decades. This is the largest decline on record, bringing the index at 75.6, which is the lowest since 1991. It's worth mentioning that the survey first came out 47 years ago.
All five sub-indexes of the survey declined in April, with the near-term outlook for the economy and attitudes towards spending showing the largest falls.
Even so, Westpac Chief Economist Bill Evans anticipates that growth will resume in the fourth quarter of the year. He said:
"Australia's pandemic experience to date has been much less debilitating than that of the hardest hit areas abroad. The number of cases is high but has not overwhelmed Australia's health system, with recent evidence showing a clear slowing in new cases that indicates policy measures are working to contain the spread."
However, the current impact on the economy is worrying enough. The Commonwealth Bank (CBA) said that total credit and debit card expenditure fell last week by 20% year-on-year. Spending on services collapsed by 44%.
The Aussie extended its decline after China's central bank cut the one-year medium-term lending facility loans to banks by 20 basis points to 2.95%, which is a record low. The PBOC also reduced the amount lenders must hold as reserves. The moves should pump about $43 billion into the financial system. The reduction of the medium-term rate will lead to a similar cut in the benchmark loan prime rate.
---