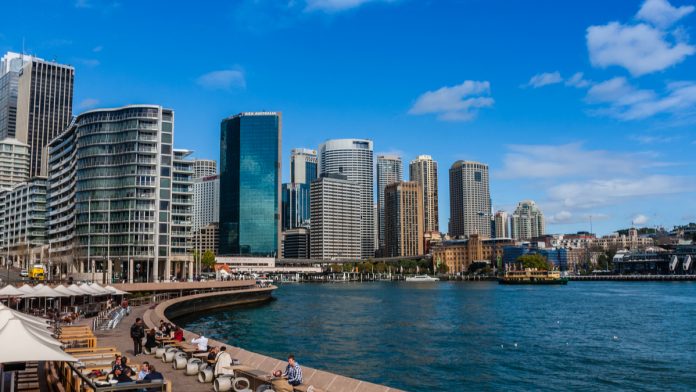 The Australian dollar is higher against the US dollar on Monday.
Thin holiday trading helped the Aussie trend higher against the greenback after the OPEC+ group of oil producers agreed to cut production to combat crashing energy demand during the pandemic.
This week Australia reports unemployment numbers and China, the biggest customer for Australia's exports reports first quarter growth.
Australian dollar versus USD was up by 33 pips (+0.52%) to 0.6383 as of 5pm GMT.
AUD/USD moved sideways around 0.635 before choosing a more positive tone late in the session, pushing up into new one-month highs. Last week the exchange rate rose a big +5.92%.
Australian dollar
The Aussie will be looking to build on a blistering near 6% weekly gain against the dollar ahead of some critical data points. Australia has been in complete lockdown for over two weeks with social distancing rules having come in earlier. So a big test for the Australian economy will be Australian jobless figures released this week. And perhaps even more importantly, the world will be watching to see how well the economy of Australia's biggest customer, China performed in the first quarter when it reports Q1 GDP on Friday.
Added to the positivity towards Australia has been the limited spread of the coronavirus and low death toll. The apparent success of containment policies has fed directly into monetary policy where the RBA has talked about a potential quantitative tightening (QT) not long after starting quantitative easing (QE) for the first time. This would involve buying less Australian government bonds, meaning adding less currency into the system.
US dollar
With America involved in the G20 oil minister talks alongside OPEC+ because of its shale oil industry, the dollar initially benefitted from the agreement to limit oil output by almost 10 million barrels per day but turned lower as a consensus started to build that the move would not be enough to create much upward momentum in oil prices.
This week the US reports retail sales which are expected to slump -3.4% in March and weekly jobless claims after 6.6 million more people had filed for jobless insurance for the first time last week.
---