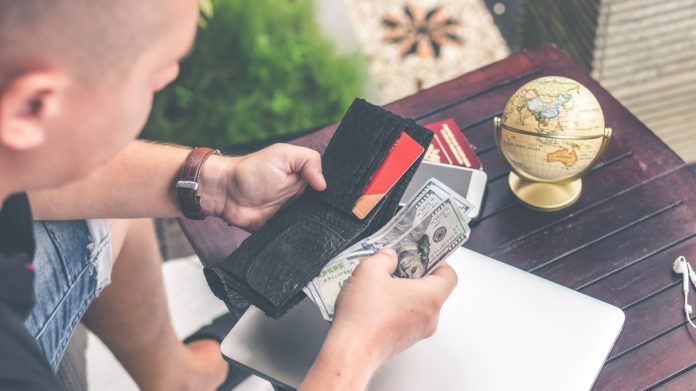 The British pound is higher against the US dollar on Wednesday.
The dollar dropped alongside other haven assets on Wednesday as stock market rose in response to Bernie Sanders dropping out as Democratic contender for the White House.
The pound was on the rise following a sharp fall yesterday following news that British Prime Minister Boris Johnson was sitting up and talking to doctors in hospital while responding to treatment.
GBP/USD was up by 70 pips (+0.56%) to 1.2402 as of 4pm GMT. The currency pair soared from lows underneath 1.23 to top 1.24 later in the day. Week-to-date returns now stand at +1.25%.
British pound gains ground as Boris Johnson recuperates in hospital
The pound shifted higher on Wednesday as worries over the condition of Prime Minister Boris Johnson were reduced by reports of him responding to treatment in hospital. At the daily press conference updating the nation on the coronavirus, the Chancellor Rishi Sunak said the PM had been sitting up and talking to doctors. The currency will be responsive to future updates, especially any deterioration in his condition.
Prime Minister Boris Johnson has been in hospital for four days but news that he is responding to hospital treatment was welcomed in markets.
Dollar falls as Bernie Sanders drops out
Stock markets jumped and the dollar fell in the afternoon when Bernie Sanders announced he will drop out of the US Presidential race. His exit makes way for Joe Biden as the presumptive Democratic Presidential nominee.
In a live stream on Wednesday morning Presidential Candidate Bernie Sanders said "I cannot in good conscience continue to mount a campaign that cannot win and which would interfere with the important work required of all of us in this difficult hour." The Vermont Senator has clearly decided he is unlikely to beat former Vice President Joe Biden for the Democratic nomination and the pandemic has forced him to throw in the towel early.
It is a political debate whether Bernie Sanders' policies would be good for the US economy but plans to nationalise parts of private industry and raise corporation tax were seen as anti-business and to the detriment of shareholders.
---