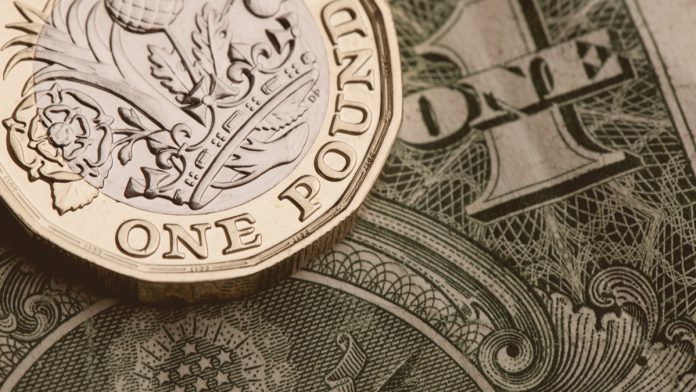 News that UK Prime Minister Boris Johnson's condition had deteriorated dragged the Pound lower in late trading on Monday. The Pound US Dollar exchange rate fell 100 points from US$1.2328 to close the session just 0.2% higher at US$1.2230.
At 07:30 UTC, GBP/USD is rebounding, trading up +0.3% at US$1.2270 as investor remain glued to coronavirus developments and cheers a weaker dollar.
Boris Johnson Moved To ICU
The Pound is edging higher in early trade on Tuesday, after concerns over Boris Johnson's health dragged on the Pound late on Monday. The British Prime Minister has been transferred to the Intensive Care Unit at St Thomas' Hospital. He has asked Foreign Secretary, and Secretary of State Dominic Raab to deputise for him, where necessary.
The update on Boris Johnson came after an optimistic day of trading, as coronavirus linked deaths and new cases dropped by a third. The statistics boosted hope that the measure being implemented to stem the spread of coronavirus were taking effect.
However, these measures come at a cost to the economy. Investment bank Goldman Sachs forecasts that the British economy will contract by -6.5% in 2020. The bank predicts that the UK economy has already contracted by -1.9% in the first three months of the year. It expects a -13% quarter on quarter decline in the second quarter, before a recovery in the second half of the year.
Safe Have Dollar Eases As Risk Sentiment Improves
The US Dollar traded broadly flat versus its major peers on Monday even as risk sentiment improved drastically. With coronavirus statistics improving investors are prepared to take on more risk, hitting demand for the safe haven US Dollar, meanwhile US stock markets closed 7% higher.
The risk on sentiment continued into the Asian session overnight and is spilling over into the European session this morning. Risk sentiment is being supported by continued signs that the coronavirus crisis is levelling off in its hotspots in Europe and in New York.
There is no high impacting US economic data today. Investors will remain focused on coronavirus statistics. Tomorrow sees the release of the minutes to the Federal Reserve monetary policy meeting for March.
---