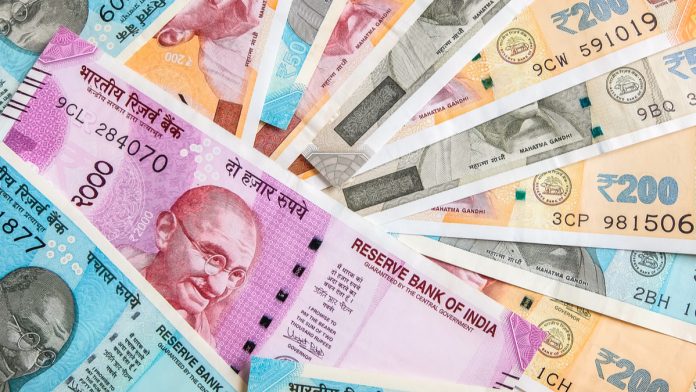 GBP/INR returned to growth after three consecutive bearish sessions. Currently, the pair is trading at 93.280, up 0.40% as of 6:20 AM UTC. The price has broken below the 93.000 level, but this proved to be a strong support zone. If the sterling loses momentum and falls below 93.000, the next support will be at 92.000.
Indian markets are back to work after the national holiday Mahavir Jayanti. However, the lockdown measures are forcing many to stay at home. These measures imposed by the government to curb the spread of the coronavirus will have a negative impact on the already struggling economy.
KPMG Expects India's Economy to Tumble Below 3%
Yesterday, professional services giant KPMG said in a report that India's gross domestic product (GDP) growth might decelerate to below 3% in the current fiscal year if the disease expands in the country while the global economy falls into recession.
India's three main contributors to the economy, including investment, private consumption and external trade, will be heavily impacted by the pandemic.
KPMG shared three scenarios to picture the effects of the coronavirus. In the best-case scenario, which presumes that the pandemic will ease in mid-May, India's growth for the fiscal year 2020-2021 will be in the rage of 5.3% to 5.7%.
However, the second scenario is more plausible. It says that the global recession will get worse, while India's growth will be in the range of 4% and 4.5%.
Finally, if the coronavirus continues to expand locally and globally, the economy will drop to below 3%.
In the fiscal year 2019-2020, the estimated growth rate was 5%. The report said:
"While Indian businesses, barring a few sectors, can possibly insulate themselves from the global supply chain disruptions caused by the outbreak due to relatively lower reliance on intermediate imports, their exports to COVID-19 infected nations could take a hit."
Yesterday, IHS Markit reported that India's services business activity (services PMI) fell to 49.3 in March, down from February's 57.5 and the lowest level in 5 months. However, the indicator doesn't reflect the government's lockdown measures imposed on March 25.
---