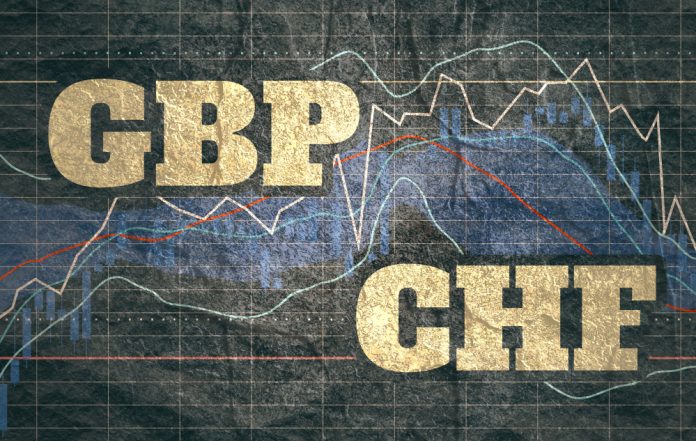 The British pound is flat against the Swiss franc on Thursday.
Currency traders are awaiting the decision on UK interest rates later today from the Bank of England as well as a likely new announcement from the Chancellor about what support the Treasury will offer the self-employed that have been told to stay at home in a country-wide lockdown.
The appeal of the Swiss franc has been waning after the United States Senate passed a $2 trillion emergency spending bill to contend with the coronavirus pandemic.
GBP/CHF was up by 6 pips (-0.73%) to 1.1608 with a daily range of 1.1505 to 1.1637 of 9am GMT.
The exchange rate is sitting in the upper end of its weekly range, right around the 1.16 level. On a weekly basis the exchange rate has risen +0.91%.
Pound flat before BOE meeting
It seems unlikely that the Bank of England would cut UK interest rates below the new record low of 0.1%. White the last emergency rate cut proved to be positive for the British pound, a move into negative interest rates might have the opposite effect.
British central bankers including newly installed Governor Andrew Bailey have stated they are not in favour of negative rates – so it would seem rates are as low as they can go. Any additional easing measures today will probably need to be in the form of more bond buying known as quantitative easing.
Swiss franc little changed as COVID-19 infections grow quickly
The number of coronavirus cases in Switzerland is now above 10,000 with 103 deaths due to the disease according to the country's Health minister. It means Switzerland has the highest rates of confirmed infections on a per capita basis. The high number of infections relates to the country's border with Italy.
High volumes of coronavirus cases could at some point undermine Switzerland's haven status for international money.
The rising number of cases has prompted Switzerland to close all borders from midnight yesterday (March 25th). Switzerland is a Schengen country and so along with Germany and Belgium had to report the closed borders to the European Union.
---