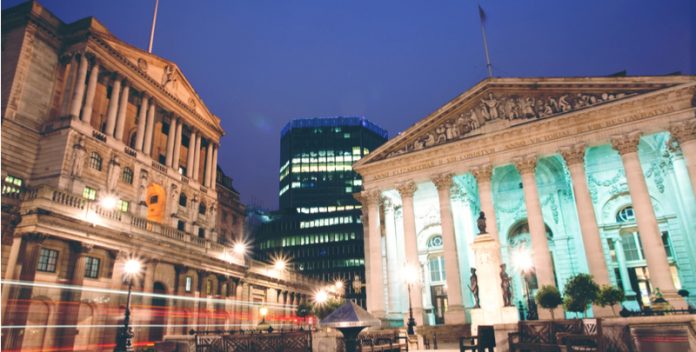 GBP/AUD continues its bullish stance on Thursday, after gaining over 1% yesterday. Currently, the pair is trading at 2.0022, up 0.46% as of 7:10 AM UTC. Judging by larger timeframes, the Australian dollar continues to decline against the pound. The price has formed an uptrend that started in July last year and couldn't break below its support line since then.
Both the British and Australian economies are hit by the coronavirus outbreak. Besides, each country has faced domestic challenges, including the Brexit and bushfires.
86% of Australian Businesses Anticipate Hard Time
For now, it seems that the Aussie is under increased pressure, after the Australian Bureau of Statistics (ABS) said earlier today that an overwhelming majority of local businesses anticipate hard times as a result of the COVID-related restrictions. The most common issue experienced by companies so far is a fall in demand.
According to the recent survey, about half of businesses had faced an adverse impact from the lockdown measures, while 86% expect to experience the same hurdles in the coming months.
NAB economist Kaixin Owyong commented:
"The pandemic is causing havoc across all industries, with hospitality bearing the brunt, with business of all sizes affected. Reduced demand is the key problem, although labour shortages are an important and growing problem as staff are affected by illness, quarantine, school closures and transport disruptions."
The government and the central bank are ramping their effort to support the economy. The Reserve Bank of Australia (RBA) has purchased A$3 billion in sovereign government bonds to maintain short-term yields close to the interest rate at 0.25%.
Since the launch of its quantitative easing programme on March 20, the central bank has bought $18 billion in government securities, including semi-government bonds.
Commonwealth Bank of Australia's bond strategist Philip Brown said that the government would need to borrow a huge amount of debt in the next few weeks. He expected that the government would have to sell between A$50 billion and A$80 billion of bonds by the end of June. He added:
"Issuing in this massive volume will cause price slippage. But that's the price of securing the economy against the coronavirus. In essence, it is the price that has to be paid."
---