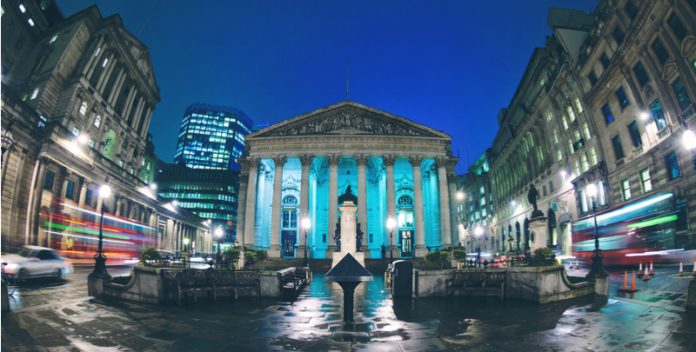 The Pound experienced a roller coaster ride in the previous session, after climbing to a peak of US$1.1974 before sinking 184 points to US$1.1790, before paring those losses to close Wednesday's session 1% higher at US$1.1884.
At 08:00 UTC, GBP/USD was trading -0.5% lower at US$1.1829 as the pair looks towards the Bank of England monetary policy announcement and US initial jobless claims.
No Rate Cut Expected
The BoE is not expected to cut rates after slashing interest rates to a record low of 0.1% in two unscheduled meetings. The BoE took the action in an attempt to shore up the UK economy and cushion it from the coronavirus hit.
This will be the first scheduled meeting by Andrew Bailey, after he took over from Mark Carney. We have already seen that Andrew Bailey has hit the ground running as he slashed rates and announced the purchase of £200 billion bonds in his first three days in office. Investors will be keen to hear his views on how quickly he believes the UK economy can recover.
The meeting comes after officials in Parliament laid bare the surge in unemployment which will hit Britain. Almost 500,000 people have registered to receive the main welfare benefit, universal credit in the last 9 days. The scale of the increase in unemployment will be enormous.
Retail sales figures are also due to be released today. However, given that these are February figures, they are unlikely to attract too much attention.
Off The Scale Jobless Claims
US initial jobless claims for the week ending March 21st will be the central focus for dollar investors today. According to Bloomberg the average estimate of economists surveyed is for 1,500,000 claims, with a high estimate in the region of 4,000,000 and a low of 360,000.
To put this into perspective last week's initial claims were 281,000 whilst the week before 211,000. The highest number of claims ever were 695,000 in October '82, followed by 665,000 in March 2009 in the financial crisis.
The US economy is grinding to a halt. Services businesses have been forced to closed until the coronavirus pandemic is under control. Many have laid off workers. Non-essential manufacturers have also closed temporarily laying off staff as a way to control costs. Today's reading is expected to create a lot of volatility.
---