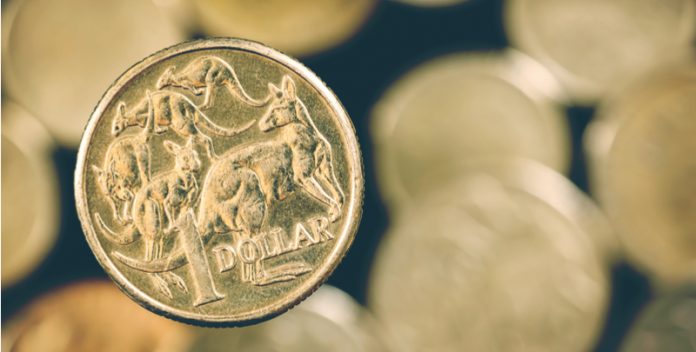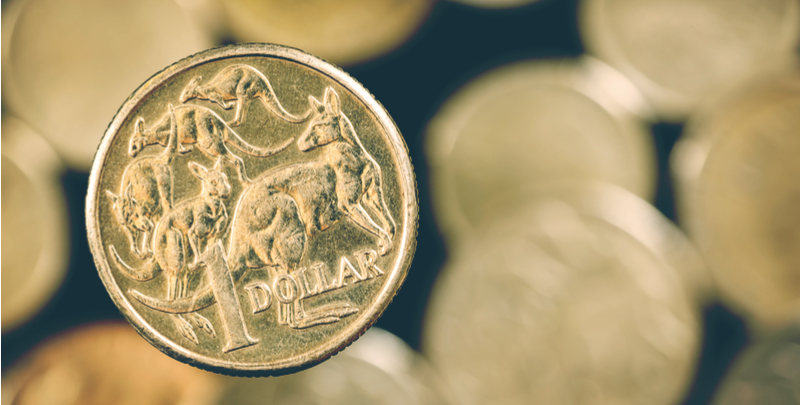 The Australian dollar is lower against the US dollar on Monday with traders reacting to a massive new stimulus programs in the United States and Australia. The Federal Reserve eased policy on Sunday while the Reserve Bank of Australia will soon give details of a new bond-buying program.
AUD/USD was down by 42 pips (-0.27%) to 0.6140 with a daily range of 0.6080 to 0.6306 as of 5pm GMT.
The currency pair spiked to just short of 0.63 before tumbling again to make new lows for the day, eventually taking out 0.61. AUD/USD was pummelled a massive -7.04% last week to new decade lows.
Australian dollar drops on worst day ever for ASX 200
Concurrent announcements from the Federal Reserve and the Reserve Bank of Australia sent the currency pair gyrating on Monday while the Australian stock market plunged nearly 10%.
The Reserve Bank of Australia made a public statement to the affect that it was ready to begin an asset purchase program to support financial markets. RBA Governor Phillip Lowe said: "The Reserve Bank stands ready to purchase Australian government bonds in the secondary market to support the smooth functioning of the market."
Australia enacted strict new travel restrictions with all people entering the country having to self-isolate for 14 days, while cruise ships will also be barred from docking. The number of cases and death toll in Australia is much less than major European countries but the government is not taking any chances with measures that are sure to harm the economy.
US dollar gains as haven as global recession fears grow
The Fed opted for a second emergency rate cut and a new quantitative easing program just days before its scheduled meeting on March 18.  Investors interpreted the massive new stimulus program from the US Fed as evidence of a crisis and a likely global recession, so the US dollar gained as a haven asset and the Aussie dollar was sold off.
Senators will vote this week on the stimulus package agreed by the White House and Congress last Friday to combat the coronavirus outbreak inside the United States.
---