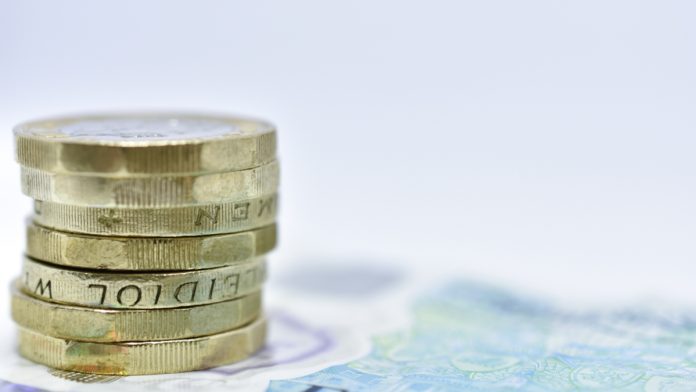 The pound US dollar exchange rate soared 0.9% on Thursday. Whilst the pound grew marginally stronger, the dollar weakened significantly sending the exchange rate higher. The pair hit a high of US$1.2558. The pair was easing back in early trade on Friday.
The pound had some much-needed support from macro data and Brexit developments on Thursday. UK retail sales unexpectedly jumped in June, thanks to UK households carrying out home improvements and thanks to a leap in charity shop spending. Sales increased 0.9% month on month in July, well ahead of the -0.2% decline that analysts had forecast. Strong retail sales often indicate an increase in inflation down the line. When inflation ticks higher, the central bank is more likely to raise interest rates, lifting the pound.
Why do raised interest rates boost a currency's value?
Interest rates are key to understanding exchange rate movements. Those who have large sums of money to invest want the highest return on their investments. Higher interest rate environments tend to offer higher yields. So, if the interest rate or at least the interest rate expectation of a country is relatively higher compared to another, then it attracts more foreign capital investment. Large corporations and investors need local currency to invest. More local currency used then boosts the demand of that currency, pushing the value higher.
In addition to strong retail sales, the pound was supported by Brexit developments. No deal Brexit risk receded on Thursday as MP's moved to stop an amendment that would have enabled the next Prime Minister to suspend Parliament in order to push Brexit through. Front runner to the Conservative leadership battle, Boris Johnson, has failed to rule out suspending Parliament in order to achieve Brexit on 31st October. This latest development would mean that Boris Johnson wouldn't be able to take such action.
Today investors will look towards Brexit developments and public sector finances could also attract attention.
Dollar Tanks Post Fed Williams Speech
The dollar dived late in the previous session after Fed Williams hinted that the Fed could make an even deeper cut to rates later this month than initially planned. Williams asserted that it was better to act quickly to lower rates at the first sign of economic distress. His comments indicate that the Fed are keen to cut interest rates even as the domestic economy has been showing signs of strength.
US job creation in June smashed expectations, inflation unexpectedly moved higher, and US retail sales were strong. However, this Federal Reserve is not looking to cut on the data that it has in front of it. Instead it is worrying about what future data could show. The Fed is looking to be preemptive rather than reactive.
Today investors will continue digesting Fed William's comments and also look towards US consumer sentiment index.
---

This publication is provided for general information purposes only and is not intended to cover every aspect of the topics with which it deals. It is not intended to amount to advice on which you should rely. You must obtain professional or specialist advice before taking, or refraining from, any action on the basis of the content in this publication. The information in this publication does not constitute legal, tax or other professional advice from TransferWise Inc., Currency Live or its affiliates. Prior results do not guarantee a similar outcome. We make no representations, warranties or guarantees, whether express or implied, that the content in the publication is accurate, complete or up to date. Consult our risk warning page for more details.
This article was initially published on TransferWise.com from the same author. The content at Currency Live is the sole opinion of the authors and in no way reflects the views of TransferWise Inc.